Maine
12.29.
"Some fucking druggie and his "woman" were having a fight and the guy punched out the window below my apartment. This was at 7PM on a Monday. The town is going to shit." -S.J.
Bangor, Maine
2 Comments
11.17.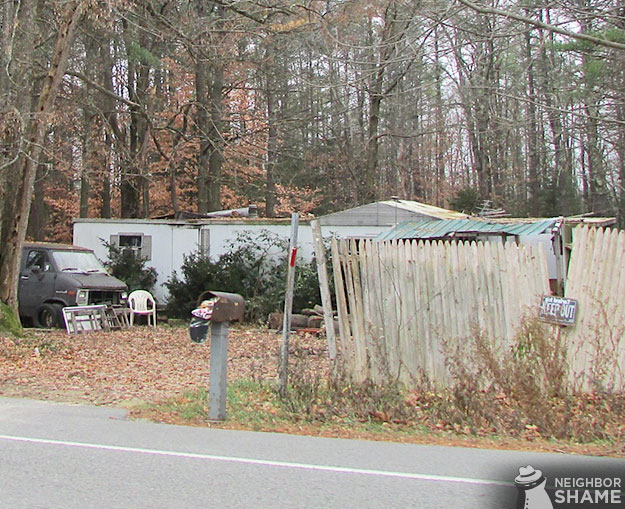 One of the more interesting 'KEEP OUT' signs we've seen on the road and holy shit have we ever seen our fair share. Get the mail you creeps!
– Porter, Maine
1 Comment
04.07.
"The new neighbors that just moved here from Alaska. Meanwhile it's snowing on the first day of Spring." – Jay
3 Comments
02.24.
"I guess my neighbor's wood was stolen and for some reason he had to modify his sign" – Nathan B.
Maine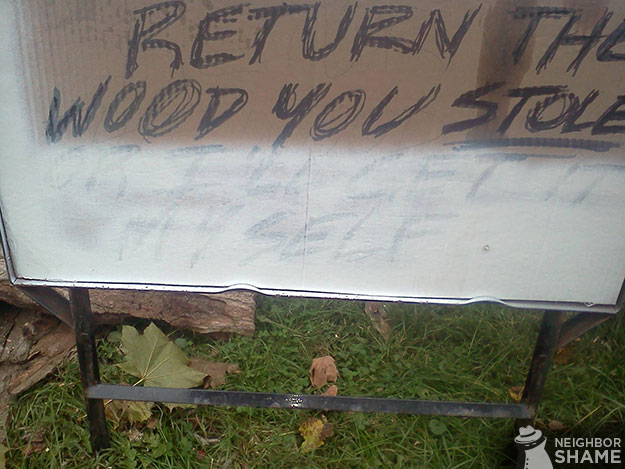 No Comments
12.29.
-T.D.
1 Comment