Creepy Neighbors
05.29.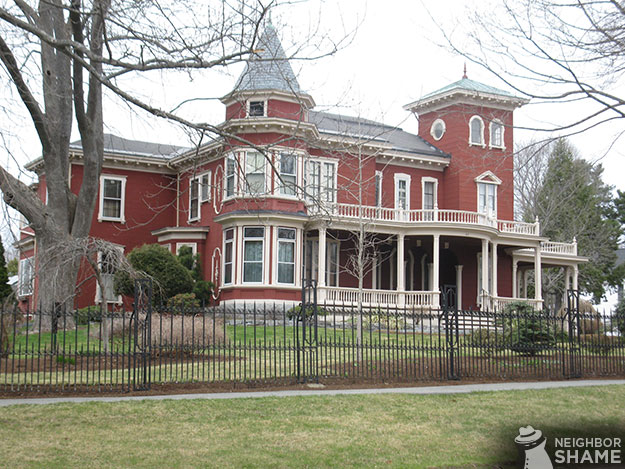 Not all neighbors are shameful! Author Stephen King and his wife Tabitha donate generously to the local community in Northern Maine. Creepy house though!
Bangor, Maine
5 Comments
05.28.
"Yeah soooo somehow didn't notice this before we bought the house in February - but just noticed this while doing some yard work out in the back corner of the yard. It's so random and creepy." - Donna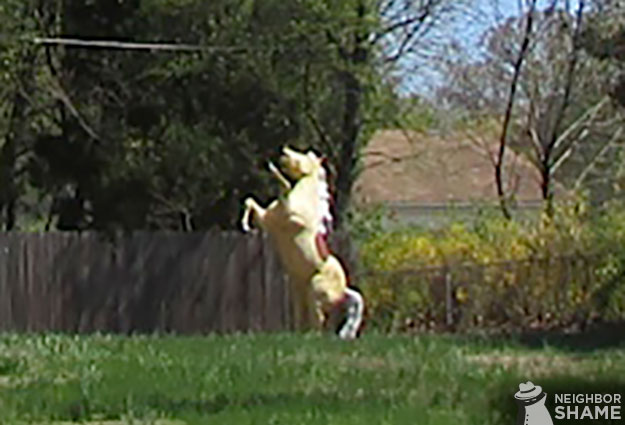 Pasadena Maryland
4 Comments
02.09.
-Submitted by J.F. 
2 Comments
01.31.
Neighborshame typical hates HOA suburbs - but sometimes we see why they exist. 
8 Comments
01.12.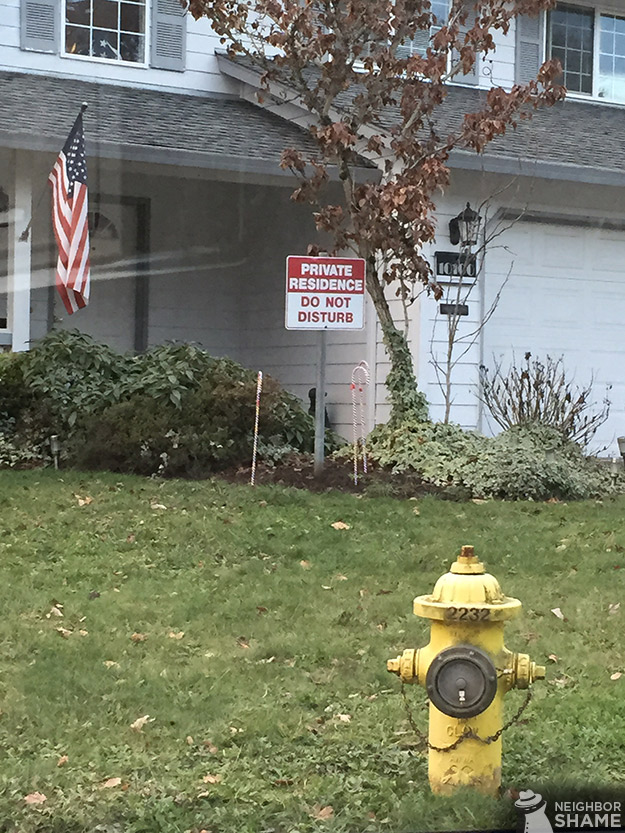 "House just sold in our neighborhood; they immediately put this sign up, on a giant pole." - Chasity
4 Comments