Maine
07.08.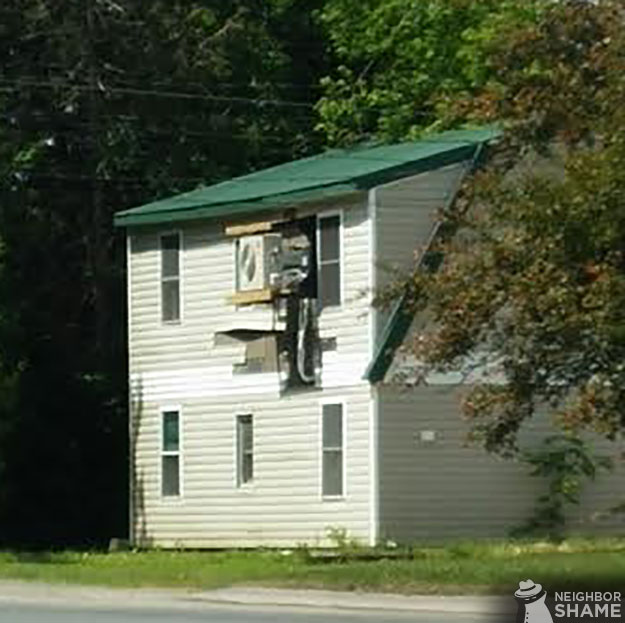 "This my neighbors landlord's idea of an air conditioning. punching a hole through the wall – rigging up an industrial sized fan/air conditioner and leave the missing vinyl." – Mike M.
Orono, Maine 
1 Comment
06.23.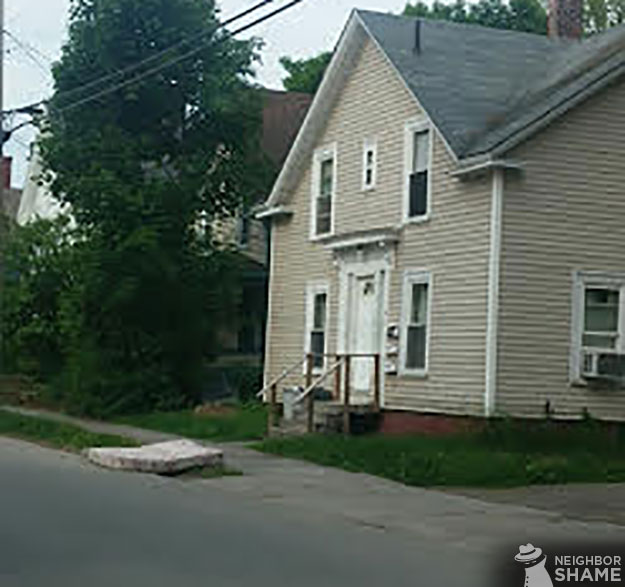 "Our garbage men do not take mattress. I thought by now it was common knowledge. You need to bring the mattress to the dump and pay a small fee. You think these idiots would realize that over the course of 11 days." – LC
Bangor, Maine
2 Comments
06.19.
Posted 9/23/13 as 'PORCH PATROL', here's the original submission quote:
"This guy that lives a couple doors down prefers to sit shirtless on his porch while he pounds beers and 'people watches' I guess??  My husband was able to take this close up picture of him and it def looks like he's hardcore picking his nose. I hate my town… "
– M.R., Milo, Maine
3 Comments
06.18.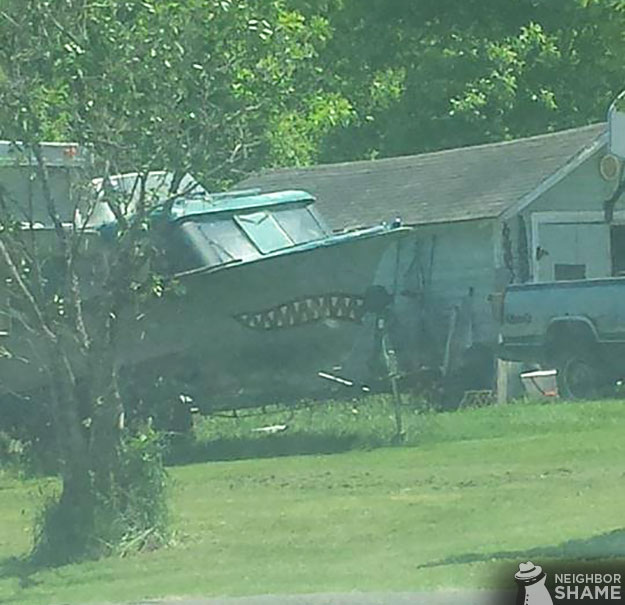 "My neighbor took an old boat and painted it like something you see in the movies. My kids call it the shark boat." – Al
Maine
1 Comment
06.13.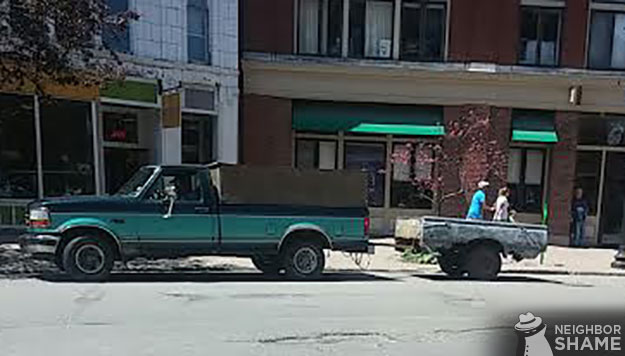 "Let me introduce you to Charlie! Kind of a local legend. This animated guy brings his "trailer" every Saturday for the farmers market and fills it up. The farmer market vendors seem to enjoy him anyway." – Kelsey
Bangor, Maine
2 Comments