Maine
07.23.
"I literally watched this woman pull up to the left and parallel park her PT Cruiser into this spot opposite traffic flow. Unf*ckinbelievable – it's always a woman right???" -CJ
Bangor, Maine
9 Comments
06.05.
This one gets the green light here at Neighbor Shame, we've seen our fair share of shameful mailboxes and this isn't one of them!
Maine
5 Comments
05.29.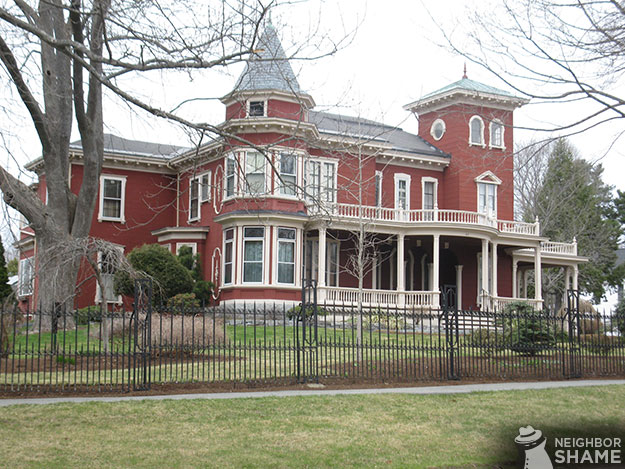 Not all neighbors are shameful! Author Stephen King and his wife Tabitha donate generously to the local community in Northern Maine. Creepy house though!
Bangor, Maine
5 Comments
05.27.
"The whole neighborhood is pissed off at this guy and want him to take the advertisements [on the roof] down. A couple down the street contacted the local newspaper but I don't think they ever got involved." – Whole Neighborhood
Maine
5 Comments
11.26.
The picture shown above is fresh from Sanford, Maine and catches THIS neighbor in the act of beefing up his Holiday Decoration Display well before Turkey Day. From the data we were able to gather, we found that 4 out of 5 Americans feel it is socially unacceptable to put up Holiday Decorations before Thanksgiving. What do you think??
10 Comments