Anybody remember the boxcar children series? That's all I could think of when we saw this. Brings back good memories!
Vermont
No Comments
"Can't wait for the new neighbors to move in…" - Trish
New Hampshire
No Comments
"I'm not kidding when I say my neighbor is a crazy cat lady (and there's still more inside)" - Topanga
No Comments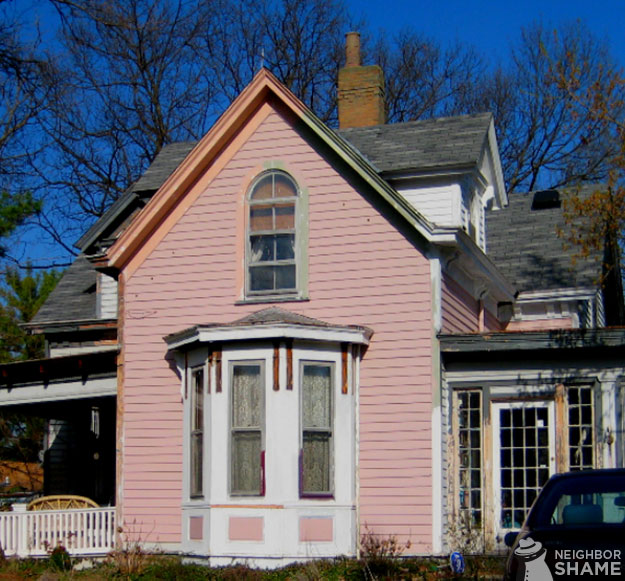 "My neighbor started painting his house with a nice Pepto Bismol pink…it would be nice if he would finish painting! Our neighborhood has heartburn every time we see the house!" -Gordon C. 
Wallkill, New York
No Comments
"The pickup truck is "4 sale" but all the tires are flat. It's been like this for 2 years." - Warren
No Comments

THE HALL OF SHAME
Creepy Neighbors
Neighbors Be Crazy