"So this was my neighborhood couple of weeks back." – Bern F. 
California 
1 Comment
"My neighbor car was hit and run. The person left something behind…"
Mike M.
No Comments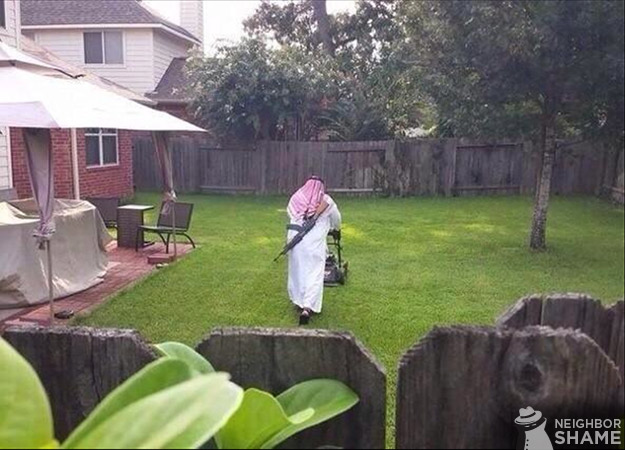 "Should I be concerned about my neighbor?" - Darin
1 Comment
"In an attempt to make it look good, my neighbor put an actual bed frame in their garden, but now it's overgrown with weeds and looks like crap." - K.W.
Barrington, New Hampshire
You know the drill – is this neighbor's garden ornament tasteful or tacky?!
No Comments

THE HALL OF SHAME