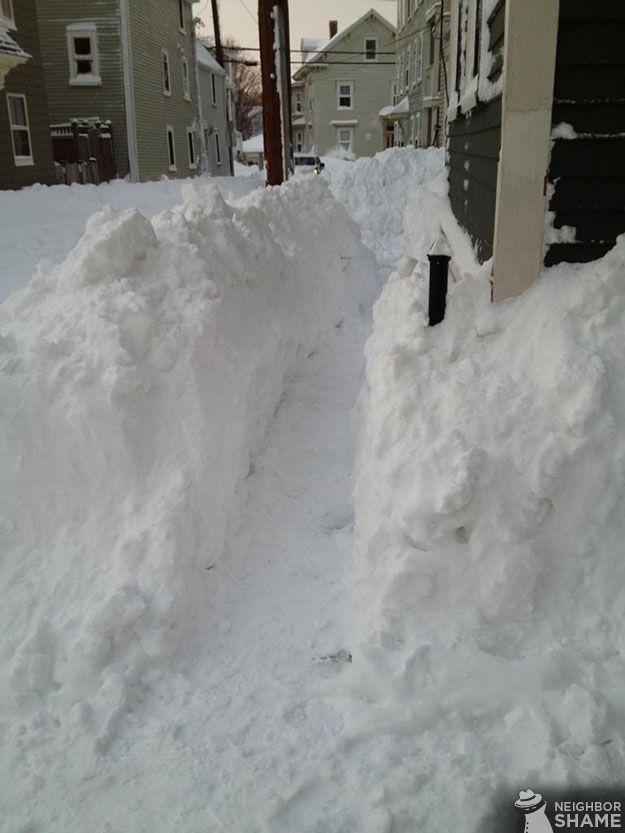 "My boyfriend and I shoveled a path through the snow on the sidewalk. My neighbor watched us do it. He then proceeded to break out his snowblower, clear his driveway, and dump all the snow onto our sidewalk." – Boston 
Brett D. 
No Comments
"How does this happen?" - Mark O.
Denmark, Maine
3 Comments
"This neighbor has a problem being a good neighbor. Hit and Runs 1 neighbor and continuously puts her trash can in front of her next door neighbors house." – Linda H.
3 Comments
The swastikas and flags are pretty self-explanatory but your guess is as good as ours when it comes to the guy with his hands up. This guy in Sacramento California has caused quite a stir in the neighborhood and has many neighbors very upset. The majority reportedly respect his freedom of his speech with his 'art' as he calls it, but they think this has gone too far. What do you think?
At least he's festive!
California
1 Comment

THE HALL OF SHAME