Nashua has been voted best place to live in America twice – come on you pigs!
– Nashua, New Hampshire
1 Comment
"My neighbor's mailbox got run over the other day. Here is his solution." – "Murph Dog"
Minnesota  
No Comments
"Just got off work and got home into a dead sleep and the new neighbor pounds on my door, demanding that I move my vehicle so they can pull their 14″ u-haul and move in…..the woman that pounded was super rude to say the least. This is the letter that I left them under the windshield wiper of the u-hail truck. I DID NOT DAMAGE THE TRUCK OR AM I RECOMMENDING SOMEONE ELSE DO SO TO ANYONE."
7 Comments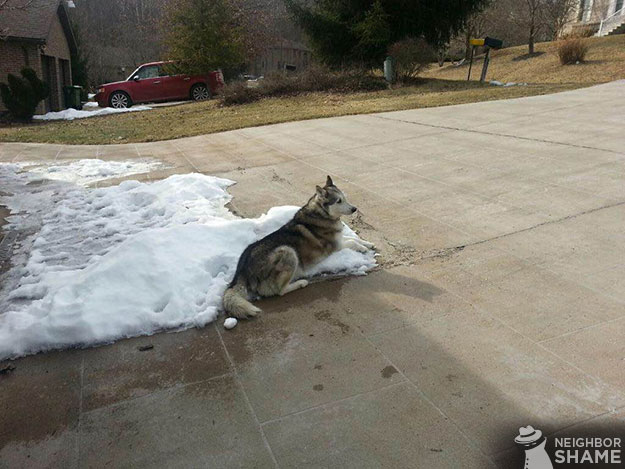 "My neighbor complained to the cops it was too cold outside for my dog. I sent them this." -Anonymous
10 Comments

HOLIDAY DECORATIONS!!
THE HALL OF SHAME