Maine
03.31.
Well well, if it isn't our old friends THE WESCOTTS. If we ever make any money off this god damn website, we might just have to hook these poor fools up with a gift card to Wal-Mart, which is most likely where they got that tinsel from. Looks like the yard swallowed the lawnmower again. Better luck next year!
491 Ossipee Trail Road, Porter, Maine
1 Comment
03.16.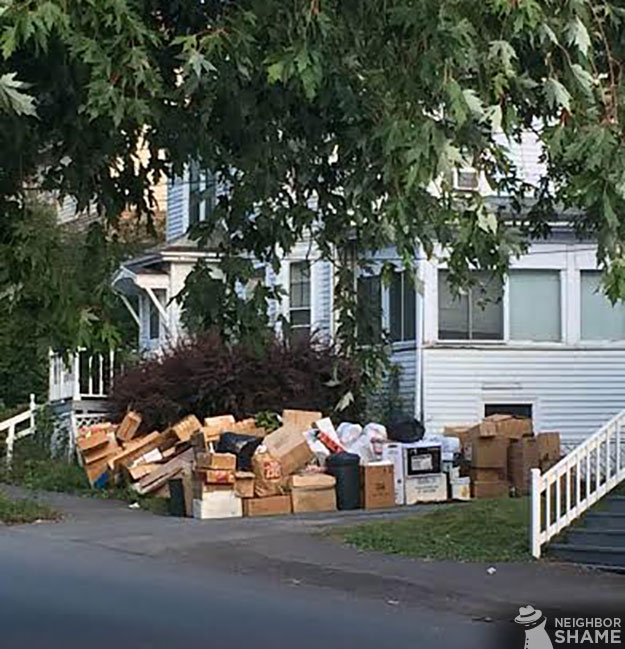 "Good thing it's trash day tomorrow." -Steve W. 
Maine 
No Comments
03.03.
"I bet the paper boy and mailman hate this lady."
– Tim, Maine
No Comments
02.12.
What would you do if your neighbor kept letting their dog shit on your lawn? Would you put up a passive aggressive sign like this or confront them?!
– Maine
1 Comment
02.09.
"Really dude?!"
– Mal Z, Maine
Click HERE for definition of Blumpkin.
5 Comments