Maine
09.04.
We're giving this an A for effort and a solid D- for appearance given the awkward-looking siding on the house. But who really cares what we think… what's the verdict – tasteful or tacky?!
– Milo, Maine
9 Comments
09.03.
"My stupid neighbors had the authorities called on them again. This time for burning brush and filling all our buildings with smoke!"-AB
Bangor, Maine 
No Comments
08.19.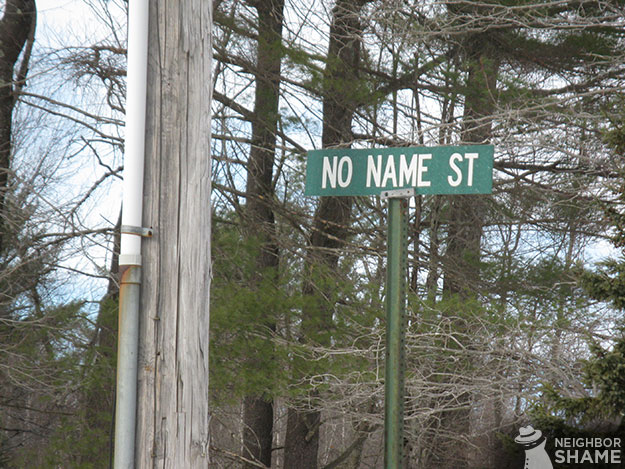 "I don't know if this is a shame or not, but I just saw this website for the first time and noticed that like a solid 20-25% of the pictures seem to be from Maine which is where I live and had to share this. This is a legit road in the town my grandmother lives in." – Ryan C.
– East Bumfuck, Maine
1 Comment
08.18.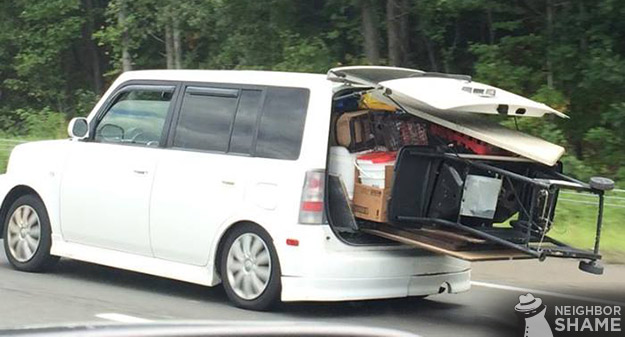 "Driving up 95 and saw this scion boxy car LOADED down. Thinking they were going camping perhaps." – Jill
Maine
No Comments
07.24.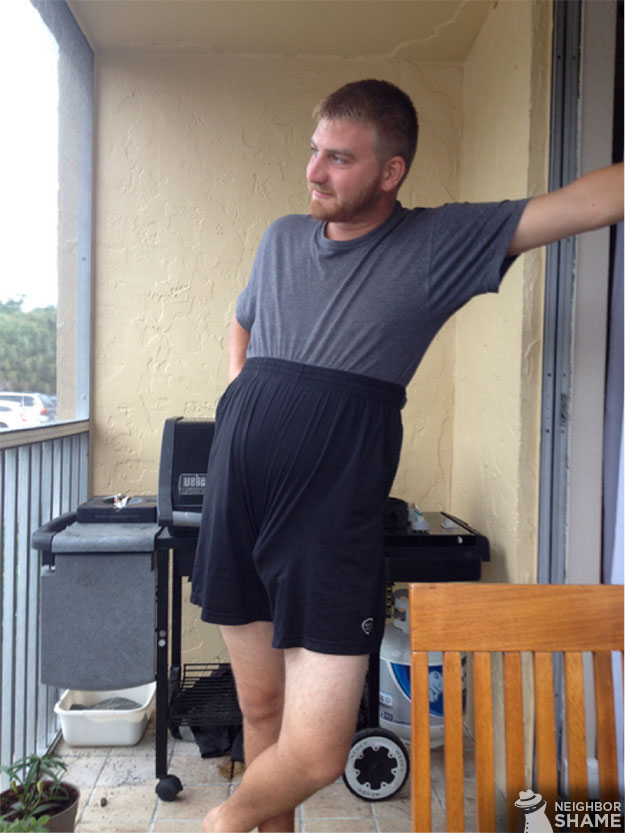 "At my apartment complex, we share a balcony with the unit next door. I was eating breakfast when my neighbor came outside and held this pose for a solid 10 minutes…"– Chris
Maine
Originally posted on 9/17/13 as 'Balcony Blues'
3 Comments