Nice Neighbors
06.05.
This one gets the green light here at Neighbor Shame, we've seen our fair share of shameful mailboxes and this isn't one of them!
Maine
5 Comments
05.29.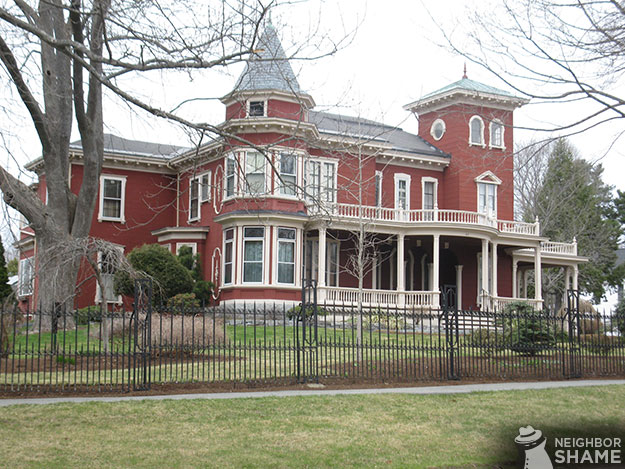 Not all neighbors are shameful! Author Stephen King and his wife Tabitha donate generously to the local community in Northern Maine. Creepy house though!
Bangor, Maine
5 Comments
10.30.
3 Comments
09.24.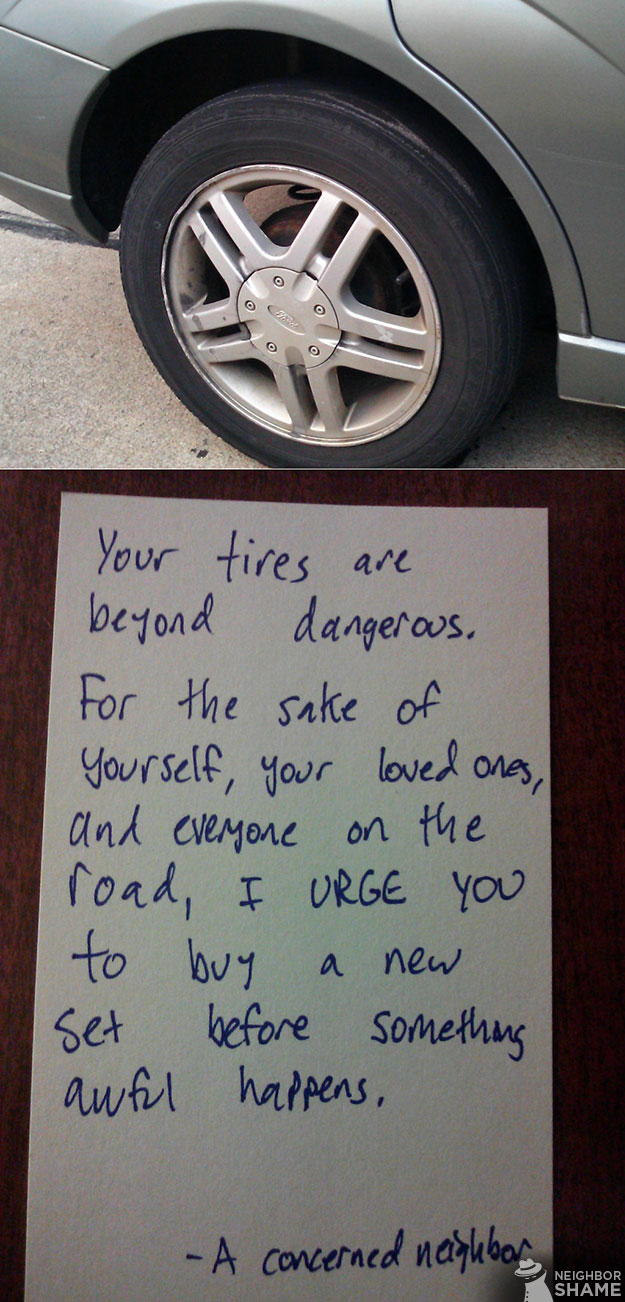 "My neighbor has insanely bald tires. I had to leave a note today. Good samaritan or asshole thing to do?" – Jason H.
8 Comments
09.15.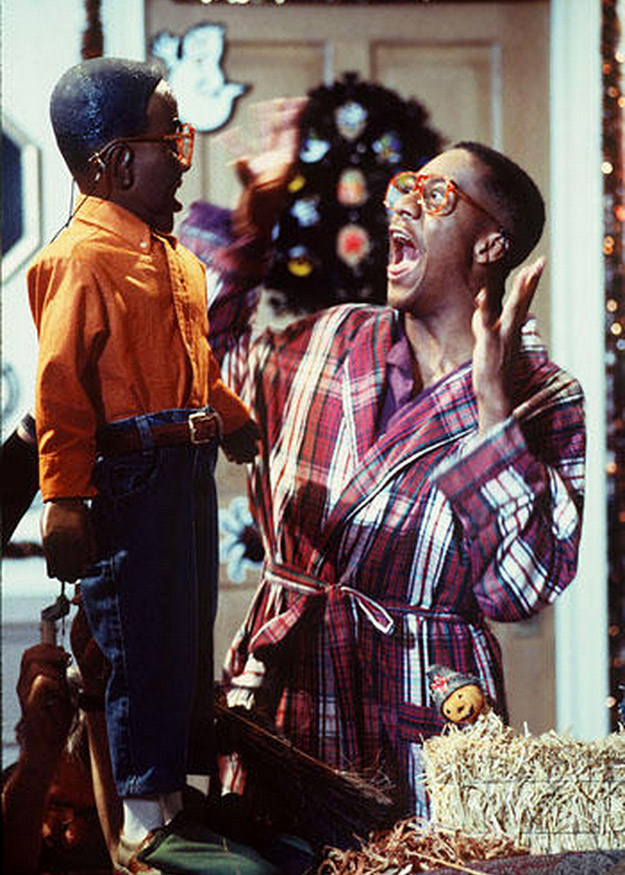 Looking back, the Winslows were just mean, weren't they? Urkel may have been the most exaggerated of nerds — clumsy, permanently bent knees and elbows, suspenders, flood pants, snorting — but he suffered such abuse from every member of the Winslow family. Then again, no one but Urkel got this awesome dance.
4 Comments