Creepy Neighbors
08.21.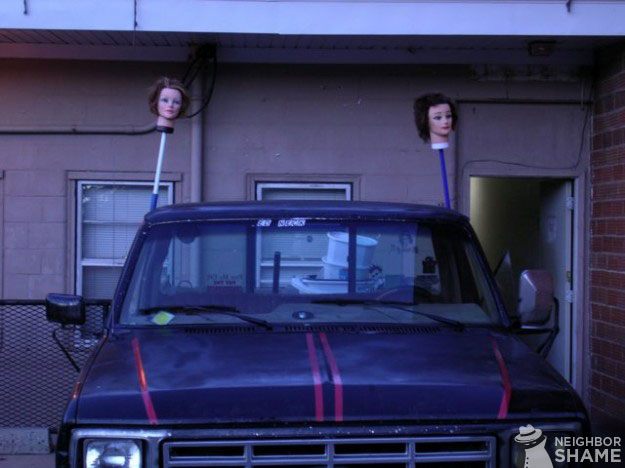 "Yes, those are mannequin heads on his pickup. He got them from a dumpster and drove around town with them on his truck." – Dawn
Oregon
1 Comment
08.15.
"My creepy ass neighbor has had this shit in the window for over four years." – Warren Z. 
1 Comment
08.07.
"It was hard to get a good picture because the guy is a complete creep and was outside when I drove by. He has this tree statue carving with a weird looking elongated face on it – it also has arms and a whip and other strange decorations. Probably what he does to his wife and kids quite frankly. He loves to stare people down and taunt them as they drive by so I'm sure he's a family man! He's typically dressed in some sort of racist-fueled outfit with a confederate flag t-shirt or bandana, he the bandana on today." – Rachel
Vermont
2 Comments
07.24.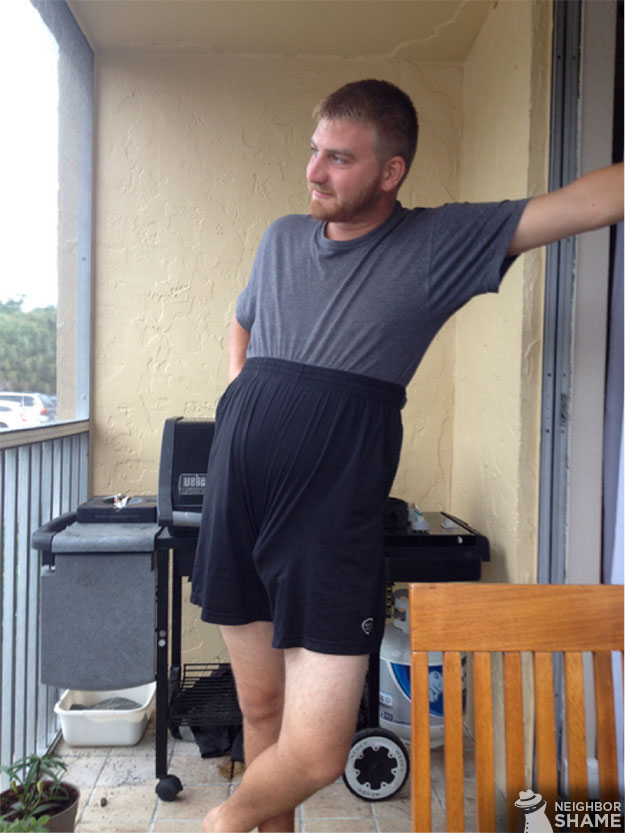 "At my apartment complex, we share a balcony with the unit next door. I was eating breakfast when my neighbor came outside and held this pose for a solid 10 minutes…"– Chris
Maine
Originally posted on 9/17/13 as 'Balcony Blues'
3 Comments
07.22.
"Crazy neighbor colored her house……."
Pic by @MattiaRobo
No Comments