Creepy Neighbors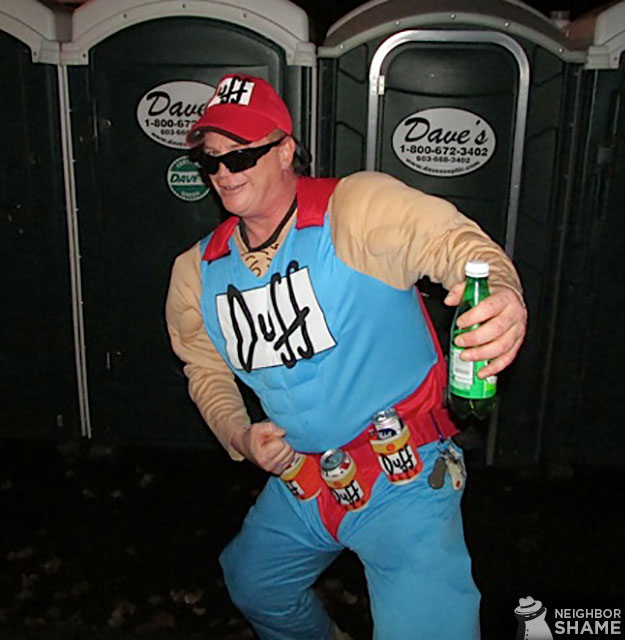 'Duff Man' here as he proudly addressed himself in the third person was quite the character. When we first arrived in Salem, I heard somebody yell "Duff Man Done Peeing!" so we tracked down the voice and this guy is what we found! Duff Man was putting on quite the show for us to the displeasure of his lady friend and it turns out he thought we were taking pictures for a local newspaper. Not quite, but you're certainly getting your 15 minutes with us buddy.
*Neighbor Shame was in Salem Massachusetts for Halloween! It was fun to see the People of Salem flood their streets in one of the most historic cities in America on their Trademark Holiday.
4 Comments

THE HALL OF SHAME
Creepy Neighbors
BEST OF THE NETWORK

Vote For Mother Of The Year!

18 SEXY PRIVATE STASH SELFIES

10 GoPro Photos You Can't Miss!
Place your ad here
Loading...