Creepy Neighbors
10.17.
No Comments
10.07.
What would you do if you saw this on the highway?
No Comments
09.23.
For those of you that haven't yet had the pleasure of meeting our #1 fan and his endless inventory of man thongs, here's Jeffrey, straight out of motherf*ckin Twin Lakes Wisconsin. He enjoys trips to Wal-Mart, openly expressing his undying love for Neighbor Shame and most importantly… he enjoys romantic walks along the beach (man thongs mandatory).
Wisconsin
No Comments
09.22.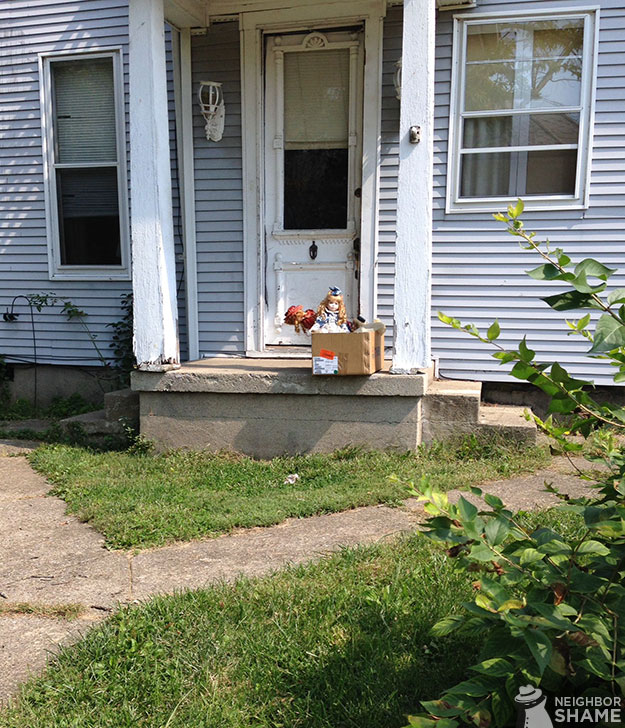 "Saw this on my walk today… I don't think I want to meet my neighbor"
-Mike M.
No Comments
09.09.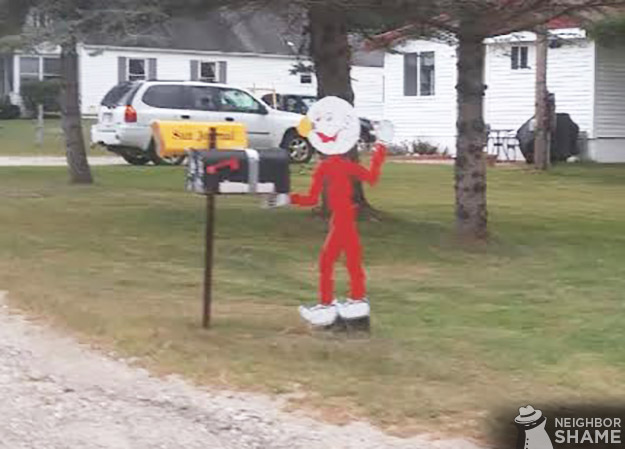 "too early for Halloween or Christmas so I don't think it's a decoration – in any event, my kids think this house and whatever is next to the mailbox is super creepy" M.B.
Maine
5 Comments