Funny Neighbor Stories
11.18.
There are messy breakups and then there's erecting a giant middle finger bronze garden sculpture aimed at your ex-wife.
Alan Markovitz, a renowned strip club owner living in Detroit, recently had the giant hand sculpture installed in the back garden of his Orchard Lake home. According to Deadline Detroit, the 59-year-old was angered when his wife Lea Tuohy (now ex) of two years had an affair with a man he knew. Markovitz reportedly spent $7,000 (£4,300) on the 12-foot-high garden 'ornament' which is illuminated by a spotlight at night.
Twitter user Lenka Tuohy, believed to be the daughter of Markovitz's ex-wife, tweeted a picture of the statue earlier this week. She wrote: 'How psychotic do you have to be to buy the house directly next to your ex wife and then put a statue up like that?!?! Real classy alan.'
6 Comments
10.22.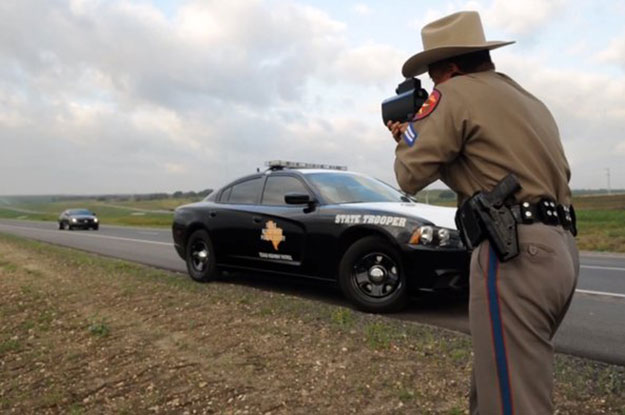 Senate Bill 1792 gives the Texas Department of Transportation the authority to report the names of toll violators publicly in an effort to collect more than $27 million in unpaid tolls owed by these top violators and others across the state. The tolls collected will be used to pay debt and fund operations of state-maintained toll roads.
| | | | | |
| --- | --- | --- | --- | --- |
| Owner | Co-Owner | City/State | Unpaid Toll Transactions | Total Amount Owed |
| Ronny Williams | Cora Lewis | Pflugerville, TX | 14,358 | $236,026.32 |
| Mandy Dyment | Stephen Dyment | Hutto, TX | 10,566 | $217,619.79 |
| Renee Lee Ferguson | | Hutto, TX | 8,718 | $166,506.35 |
| Taniqua Evans | | Hutto, TX | 7,777 | $158,705.16 |
| Theresa Twyefort | | Pflugerville, TX | 6,280 | $149,418.37 |
| Amee J Geren | | Round Rock, TX | 6,692 | $145,341.08 |
| Judy Blundell | | Taylor, TX | 5,952 | $141,755.21 |
| Ashley A Canada | | Austin, TX | 7,100 | $139,344.62 |
| Laura A Gregory | | Round Rock, TX | 6,111 | $132,750.33 |
| Mina Henderson | | Hutto, TX | 5,193 | $124,132.84 |
See the FULL LIST OF THE TOP 25 TEXAS TAG OFFENDERS HERE
13 Comments
10.15.
Joggers in the Highpoint neighborhood of East Memphis, TN are crying fowl after a large owl has reportedly attacked at least two joggers the past few days.
The aggressive bird has even taken a hat off one man's head. John Bean said the owl stole more than his hat. His headphones are gone. They were attached to the hat, so the owl made off with his iPod, too.
Joe Parks runs through the east Memphis neighborhood of Hedgemoor everyday. A few days ago, he felt what he thought was a branch knock him on the head. But it wasn't a branch. Rather it was a bird and it was circling around for another pass, Park said.
"He was coming at me at eye level," Park told FOX13 News. "It was very dark. There was a little bit of fog, and he was dead silent. I happened to turn around when he was coming at me and I hit the deck. He landed in a tree. So there I was on the ground.  I could see the silhouette, up against the sky of the breaking dawn and it was very clear to me, it was an owl."
1 Comment
10.03.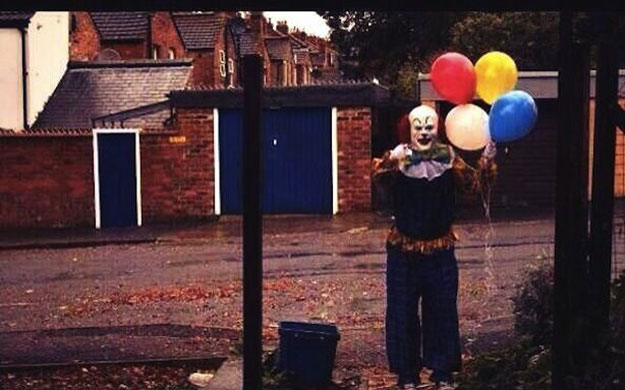 The poor residents of Northampton, England are living in a nightmare scenario straight out of a Stephen King novel right now. Someone dressed as a clown keeps popping up around town and spooking grown adults and small children alike.
The clown isn't doing anything violent, mind you, so it's not exactly like a Stephen King novel. But it's close! Because clowns are terrifying, and they scare people. The Northampton Herald & Post reports clowns have been popping up in random places all across town lately, so much so that a hashtag and a Facebook group were created to track the sightings. The Northampton Chroniclereports police believe multiple people are behind the clown sightings. A warning was issued so residents won't be so startled the next time a clown is standing in the middle of the side walk.
No Comments
09.29.
– Clawson, Michigan
No Comments