Funny Neighbor Stories
04.07.
Ferrelview, MO. — Some neighbors at a mobile home park in Ferrelview are worried about their elderly neighbor, who is now charged with a felony count of unlawful use of a weapon, and violation of an order of protection.  The suspect is 78 year old Roy Sportsman.
"I was sitting in my room and I heard a bam and I went outside and looked, and he was standing in my driveway firing his shotgun over my house," said Nick Warger, who lives across the street from Sportsman.
Warger says two weeks ago Sportsman fired off his guns several times as he stood in the driveway of him and his roommate's home.
"He came across the street and he was dropping bullets and he even pointed the gun at me and threatened to kill me and my roommate," said Warger. "Other times he aimed the gun at us after he accused us of stealing his mashed potatoes and light bulbs from his home."
"He has a different weapon on a different day.  He has a revolver, a pistol and a 410 shotgun, " said Jared Wittwer about his neighbor.
One mother who lives nearby is also very concerned.
CLICK HERE FOR MORE NEIGHBOR STORIES!
No Comments
02.11.
When your neighbor unexpectedly shows up at your doorstep and the first thing they say is, "This is going to be just as embarrassing for me as it is for you" chances are the conversation is destined to be an awkward one.
In the moment Mrs. X approached me a couple weeks ago with "this is going to be just as embarrassing for me as it is for you" my mind was racing. What is she about to say next? What could we have possibly done to bring about such a discussion? The next sentence she uttered will forever go down in family history. "I don't know how else to say this, but the fogged glass in your shower window isn't as fogged as you might think it is."
It took me a few seconds to compute what she was saying. Once the implications set in I wanted to curl up in a little ball and hide. Our master bathroom shower window to which she was referring is on the back of our house directly facing our neighbors. Our yards aren't enormously deep, so you get the picture (no pun intended).
Shocked and mortified, my husband and I stewed over her claim for hours, well, more like days. Actually, we are still stewing a little. How long had this been going on before they finally decided to confront us?
Then my husband recalled what might have been the straw that broke the camel's back. The night before the conversation he had taken a shower, with the light on no less, and had decided to clean and scrub the shower including the tile ceiling of the shower while showering. To reach the ceiling he had to stand on the bench to do the scrubbing.
CLICK HERE FOR FULLY STORY (Lindsay Ferguson, Feb. 2011)
4 Comments
12.28.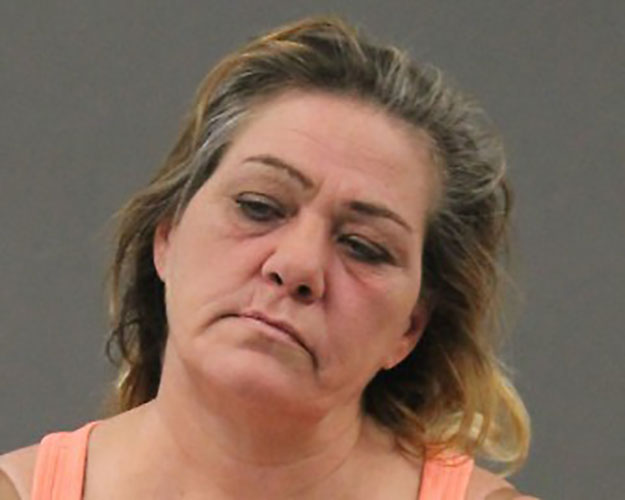 Turns out the Grinch is real, and he's actually a woman. Janice Tully of Barnstable, Massachusetts was arrested on Thursday after she stole $500 worth of toys donated to her neighbors' five children. The kids were set to receive a haul of toys from the charity 'Toys for Tots', a program which distributes toys to children whose parents cannot afford to buy them gifts for Christmas.
On Christmas Eve, Janice Tully volunteered to drive the children's parents to two Toys for Tots pickup locations so their kids could have "the best Christmas ever".
But after they picked up their toys at the second location, Ms Tully bolted off with $500 worth of goodies and left the parents stranded. They took a taxi home and when they confronted Ms Tully, she told her neighbors that the toys were gone.
15 Comments
12.19.
February 18, 2013: Fargo, ND – Local resident Todd Fox has been detained for "reckless endangerment" and "illegal use of high-powered fire-breathing weaponry" for attacking snow with his flamethrower. Fox reportedly became so fed up with the week-long blowing snow epidemic in his area that he decided to KILL IT WITH FIRE.
The neighborhood was treated with quite a show last night as Fox unleashed an inferno upon the mountainous snow palace that was his front yard. Neighbors to his immediate right and left noticed a bright orange cloud and could hear what they thought was "puff the magic dragon spewing mayhem all over hell," which prompted one of them to notify police.
Fox stated that he was simply "fed up with battling the elements" and that he did not possess the willpower necessary to move "four billion tons of white bull shit."
Police say that Fox surrendered his efforts immediately upon their arrival and that his front yard "looked like a hydrogen bomb had gone off." They think he was just happy to be done with snow removal, even if it did mean a trip to jail.
Have a neighbor who needs attention? Email us a pic! NeighborShame@gmail.com
109 Comments
12.15.
"I was going to cut it today, and then he set my house on fire": Georgia man Marty Corbitt says Phillip Bennett was a good neighbor for years until he 'went complete psycho' and torched the house with Corbitt and his 3-year-old daughter still inside.
A man incensed by the tall grass in his neighbor's lawn took out his frustrations in a big way: he doused their house in gasoline and set it on fire.

That's according to Cartersville, Georgia homeowner Marty Corbitt and his 3-year-old daughter Kylie, who were terrorized and still inside the house when neighbor Phillip Bennett, 58, flew into a rage and set it aflame.

"The mean man burned down my house," Kylie told reporters as she clung to her father in front of their gutted home.
4 Comments