Nice Neighbors
03.02.
Now that's the spirit! These neighbors are like an open book… just come on in!
- New Hampshire
1 Comment
03.01.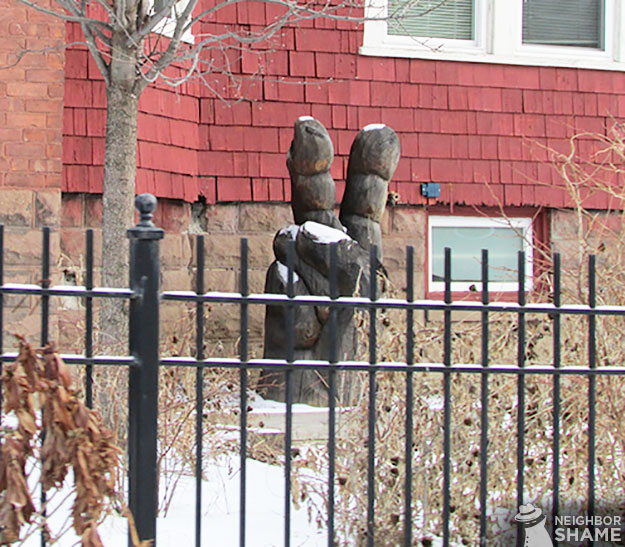 Amongst drug safe houses, projects and multiple makeshift graves along the street stands this symbol of peace. I don't think anyone around here is keeping the peace.
- West Hartford, Connecticut
1 Comment
02.10.
I had a feeling Sir Isaac the Goat would be out today.
- Dover, New Hampshire
2 Comments
12.23.
"my kids are convinced the neighbor up the road is Santa,,, he certainly does wear a lot of red!!" - Evelyn
Maine
2 Comments
11.24.
"Caution! Cat crossing areas are 20 MPH zones … just like school zones, but with less fancy signs and no blinking lights."
- Austin, Texas
19 Comments