Nice Neighbors
04.25.
The good thing about neighbors that put up Easter Decorations is that they've at least taken down Christmas Decorations. The bad news is, you have a neighbor that puts up Easter Decorations…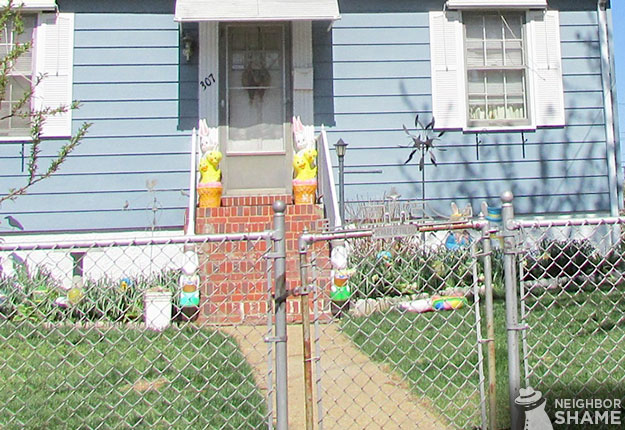 Maryland
3 Comments
04.09.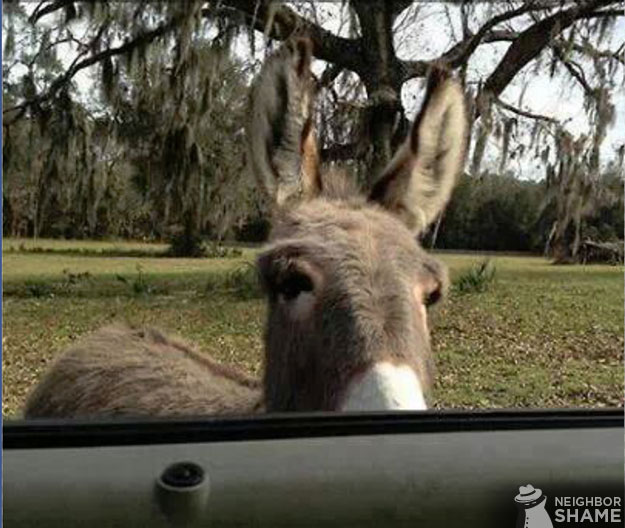 "My neighbor has a mini donkey that will chase you up the driveway until you scratch his head."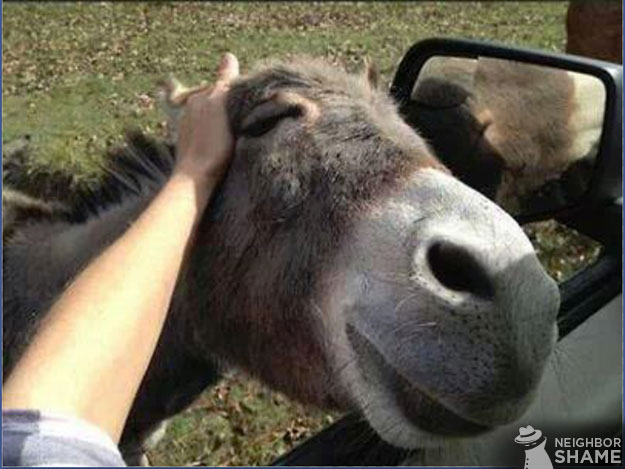 "Just scratch his head.. that's all he wants." - Jeff
9 Comments
04.02.
We're going to ignore the mess on this one, because anybody that goes all in and paints USA on the side of their house is f*cking awesome in our book. Well played.
Maine
No Comments
04.01.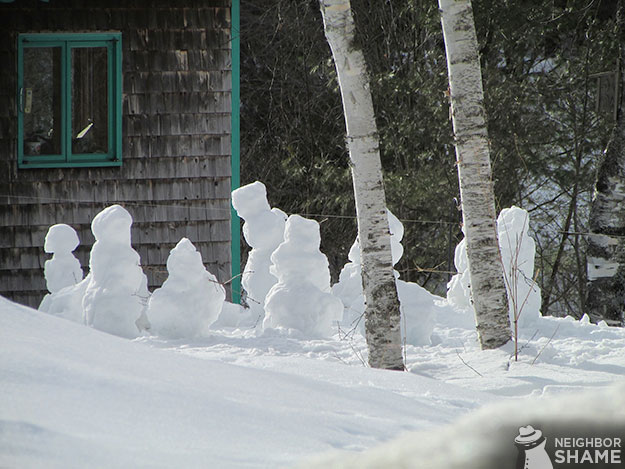 "Family down the street has like 8 kids. I think they all made a snowman last snowstorm."
- Nate, Maine
4 Comments
04.01.
"You see hipster bullshit like this all over the place in my neighborhood"
- Matt W, Portland, Maine
5 Comments