Nice Neighbors
We're a fan of this fan's creative way to display the current field of the World Cup. Go USA! Beat Belgium!
Vermont
No Comments
Originally posted on 11/14/13, we stumbled across this matching house and car for the second time in our travels. Was just as eye-catching as the first time around!
New Hampshire
1 Comment
"Neighbor has a Mr. Potato Head paper mache thing on the front porch. They're really nice, just think its kind of funny!"
Maryland
No Comments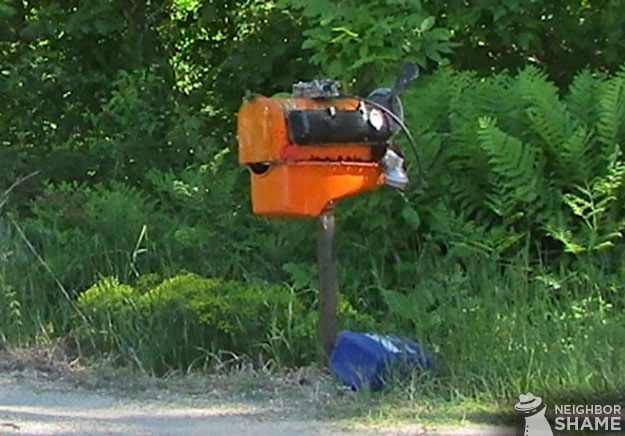 One of the more creative mailboxes we've seen!
810 Maplewood Rd., West Newfield, Maine
No Comments
Not super shameful, but certainly a noteworthy neighbor. Probably the most lawn ornaments on a single yard we've seen in our travels!
133 Route 236 South Berwick, Maine
1 Comment

THE HALL OF SHAME
Creepy Neighbors
BEST OF THE NETWORK