Nice Neighbors
"You see hipster bullshit like this all over the place in my neighborhood"
- Matt W, Portland, Maine
3 Comments
We've seen our fair share of shameful art on cars and campers alike, but this is a thing of beauty. They must be headin' upta camp!
Maine
No Comments
"Found in my apartment laundry room."
- Robert, New Hampshire
No Comments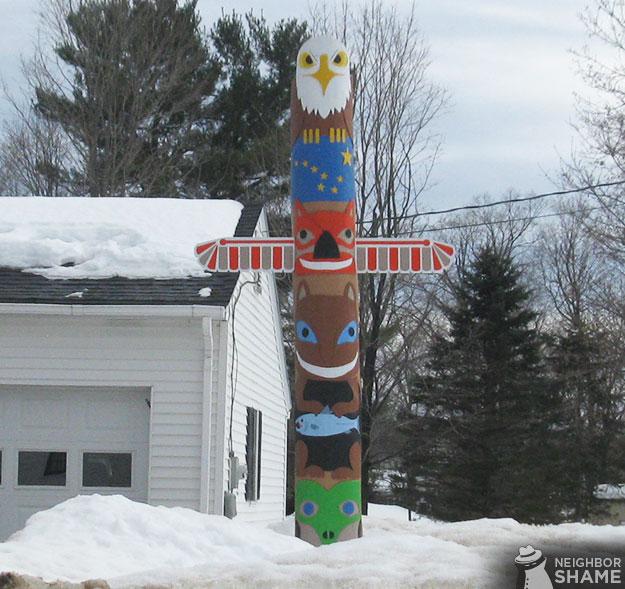 I'm thinking this might be like one of those stick figure families on cars where each drawing is symbolic of a family member. My best guess is the one on the top is for a military family member that has reached the rank of Major.
- Maine
5 Comments
I had a feeling Sir Isaac the Goat would be out today.
- Dover, New Hampshire
No Comments

Creepy Neighbors
THE HALL OF SHAME
Neighbors Be Crazy