Nice Neighbors
06.05.
"Heard someone scream HAPPY NEW YEAR AMERICA and looked outside to this." -Jennifer
Richmond, VA
No Comments
05.24.
"Well, I think it's time I meet my neighbors." – Fiona K. 
5 Comments
03.14.
1 Comment
03.02.
Now that's the spirit! These neighbors are like an open book… just come on in!
– New Hampshire
1 Comment
03.01.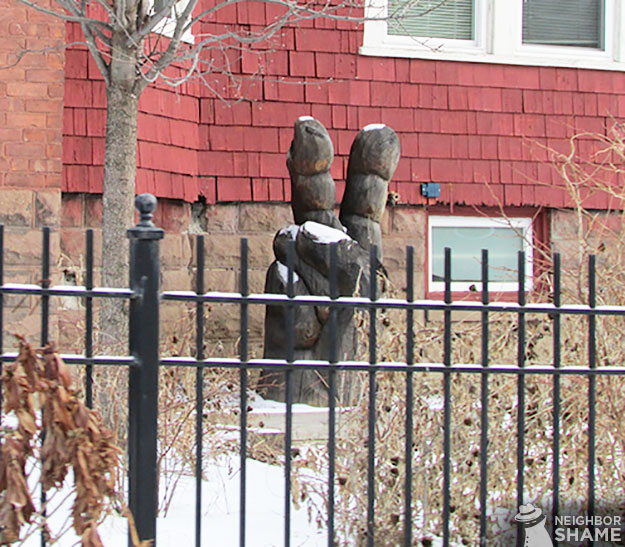 Amongst drug safe houses, projects and multiple makeshift graves along the street stands this symbol of peace. I don't think anyone around here is keeping the peace.
– West Hartford, Connecticut
1 Comment