Nice Neighbors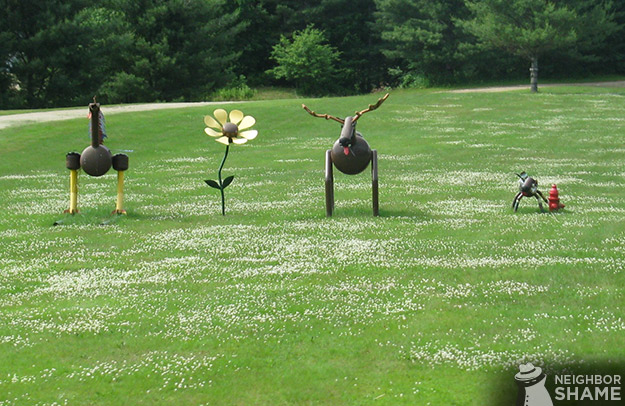 "I guess this is supposed to be like one of those stick families on people's cars. Love the little moose looks like he is peeing on the fire hydrant! I guess that's their 'dog'? lol" - Jess
New Hampshire
No Comments
"Well, I think it's time I meet my neighbors." – Fiona K. 
4 Comments
I personally wouldn't do this, but you could do a lot worse! What's the verdict… tasteful or tacky?!
Massachusetts
2 Comments
Every time we come across a neighbor as unique as Bob here, there's bound to be something else out on the web. CLICK HERE to check out a bizarre YouTube video Bob made for his welding art!
Lyndon, Vermont
4 Comments

THE HALL OF SHAME