Nice Neighbors
"Heard someone scream HAPPY NEW YEAR AMERICA and looked outside to this." -Jennifer
Richmond, VA
No Comments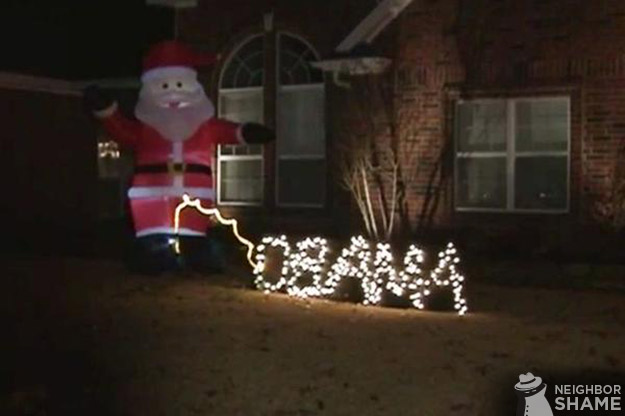 Last year we saw a new decoration fad of Santa pissing off a roof – this year he's pissing on the President! Here's 10 pics of neighbor's decorations from Twitter that have one thing in common: there's no shame in their game!
No Comments
Hanukkah decorations have crossed over to the dark-side by way of giant inflatables. We blame Walmart. #4 is pretty cool!
2 Comments
"If my crack addict neighbor can get in the Christmas spirit then so can you" – Natalie
1 Comment
"I decided to have a little fun this past snowstorm." – MM. 
New Hampshire
3 Comments

THE HALL OF SHAME