Shameful Neighbors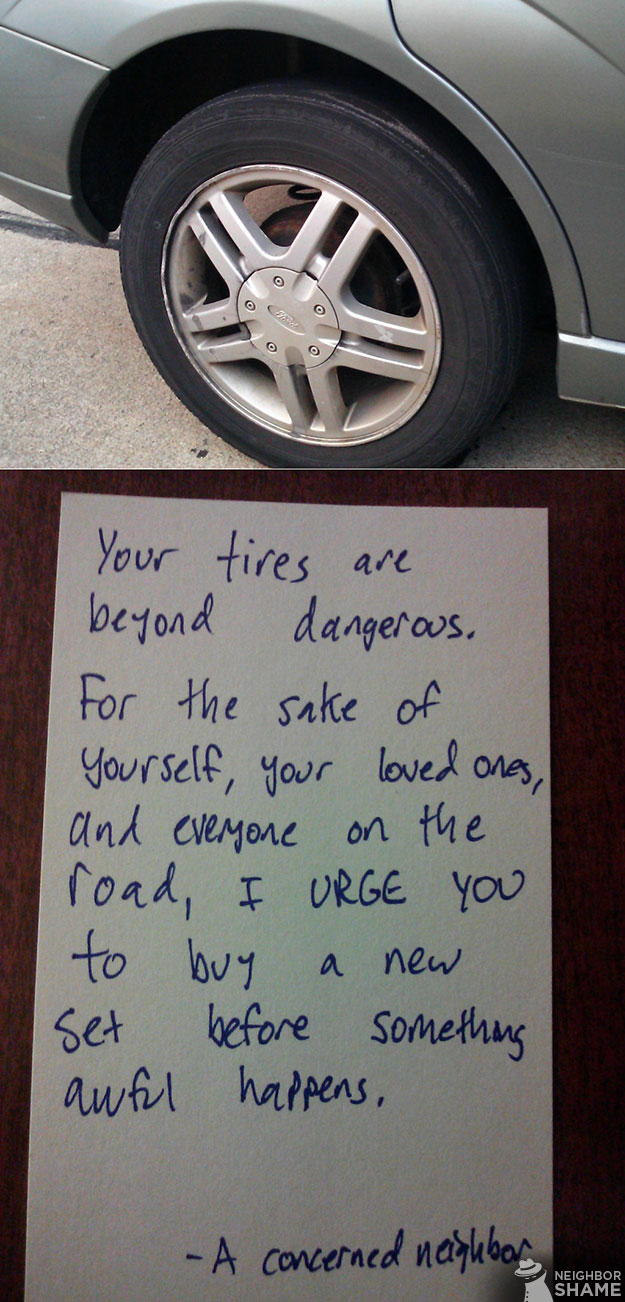 "My neighbor has insanely bald tires. I had to leave a note today. Good samaritan or asshole thing to do?" – Jason H.
2 Comments

"I came home to this in my neighbor's window." - Greg
Neighbors. They say the darndest things!
6 Comments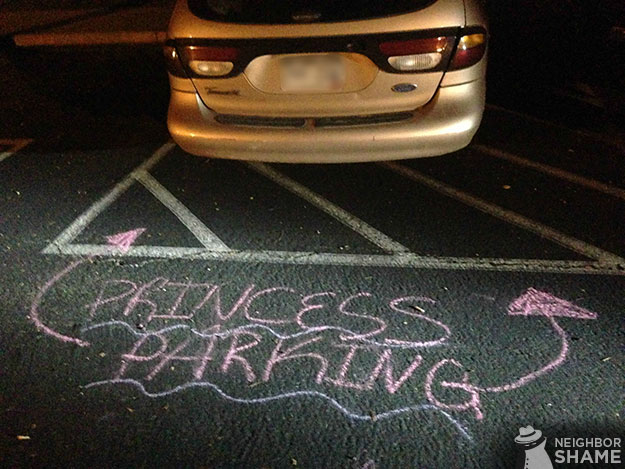 "My friend parked like a d-bag. The neighborhood kids left him a message."
No Comments
"My neighbor caught her husband having an affair." -FKE1987
No Comments
"I guess they were sick of getting knocks on their door by strangers." - C.V.
5 Comments

THE HALL OF SHAME