Nice Neighbors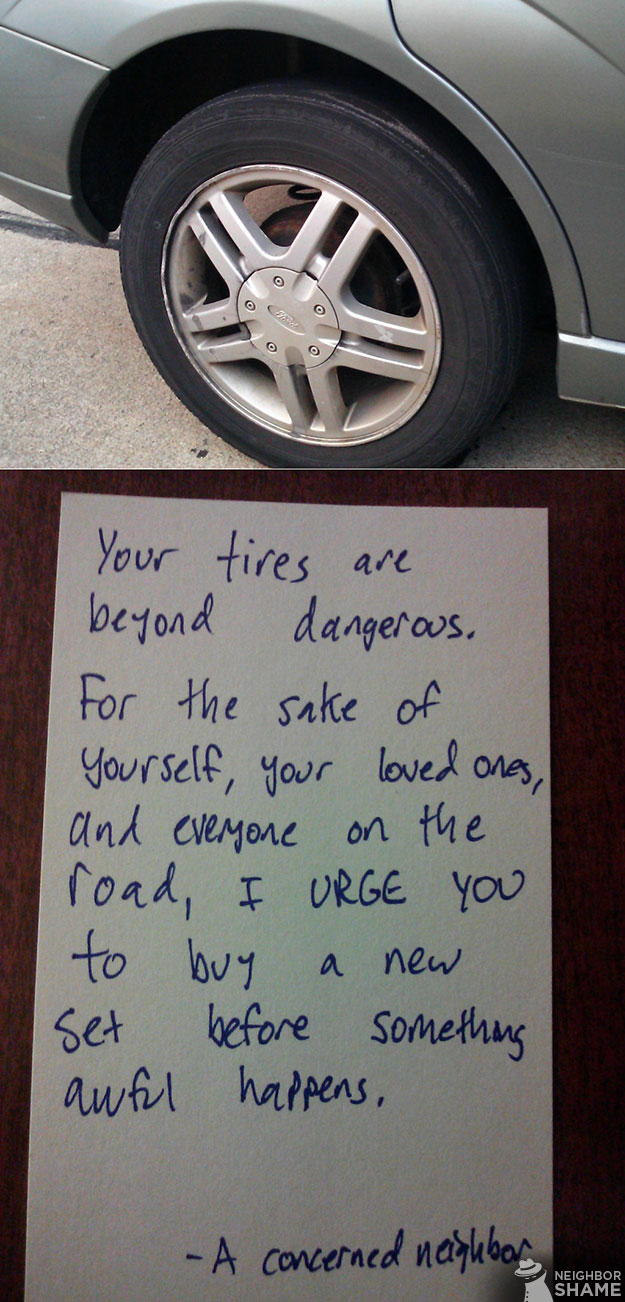 "My neighbor has insanely bald tires. I had to leave a note today. Good samaritan or asshole thing to do?" – Jason H.
5 Comments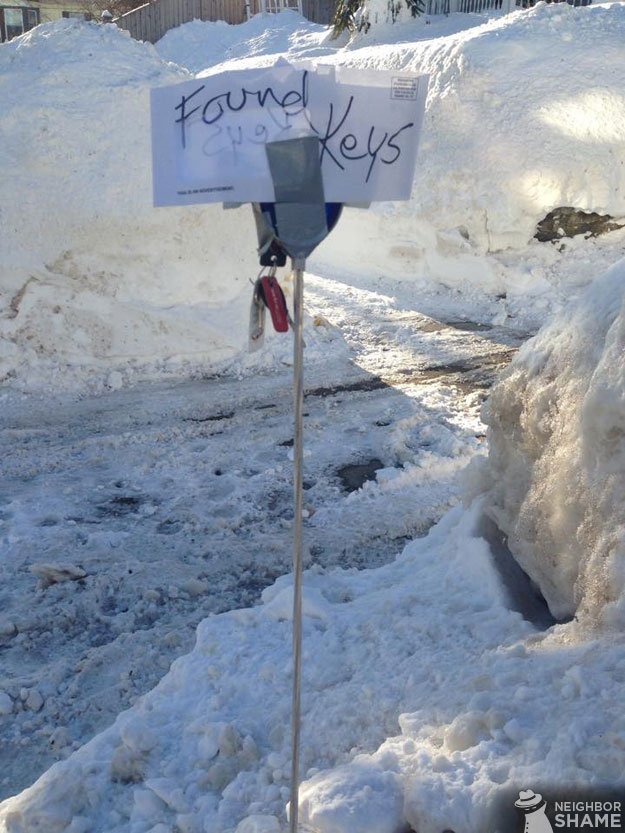 Neighbor Shame would like to remind you, that with all the crappy neighbors out there – there are still good ones! You can see our collection of Nice Neighbors HERE!
Got a good neighbor? Send us a pic! neighborshame@gmail.com!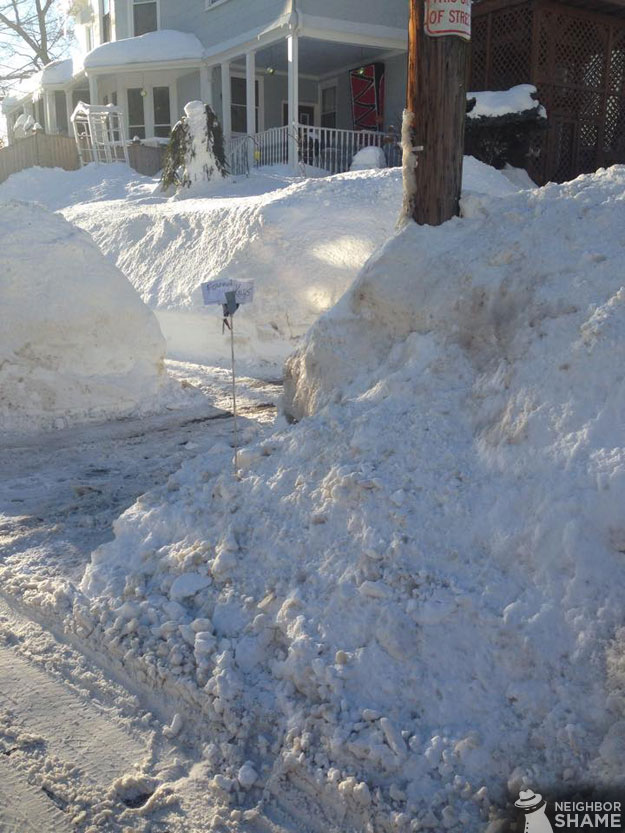 - Justin H. 
Portland, Maine
4 Comments
"Heard someone scream HAPPY NEW YEAR AMERICA and looked outside to this." -Jennifer
Richmond, VA
No Comments

THE HALL OF SHAME