Neighbor Disputes
"You're a mean one Mr. Grinch.
Our neighbour and I put up on our shared property a similar snow globe as the one in the picture last year without any problem… This year when he came home he decided to pull the pegs out on his side.
I've put up with a lot from him. His blasting of Bob Marley, the stealing of my plants and him putting them in the compost…. But this takes the cake.
I'm fantasizing one day of buying an inflatable grinch to put up on my side with an arrow pointing to him. Talk about no Christmas spirit.
I hope you move!" - Alison
9 Comments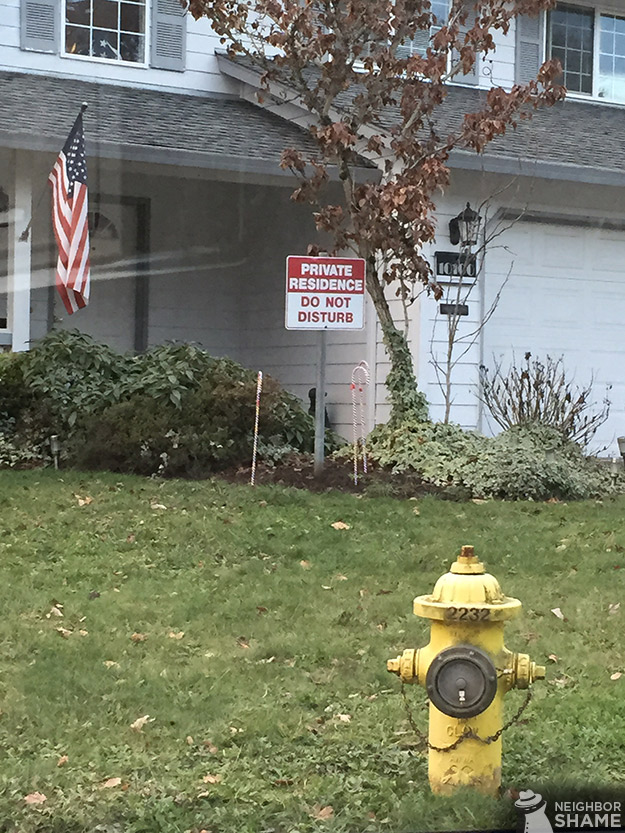 "House just sold in our neighborhood; they immediately put this sign up, on a giant pole." - Chasity
1 Comment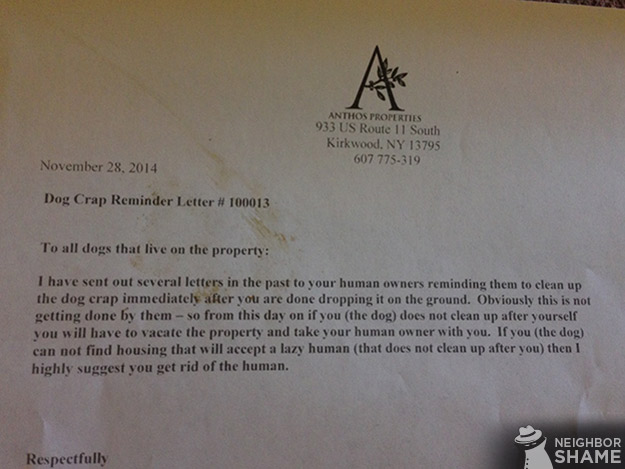 "Since the humans weren't listening…" - Gregory
No Comments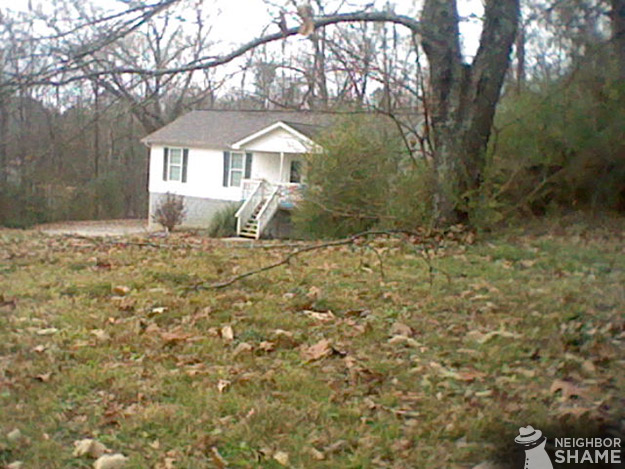 "While these neighbors may not be trashy, they are annoying as heck. Our neighborhood is very peacful and secluded…or was peaceful until these people moved in.
Their property is right on the very tippy toppy end of our property line. They have an infuriating brood of kids who literally scream everything they say at the top of their lungs, and the parents don't seem to mind. The father is this giant glob of lard who rides around everyone else's property on his 4-wheeler (sometimes letting the young children drive!)and seems to have an auto-repair shop in their backyard.
He revs these disgusting cars' engines all day, and sometimes at 12:00 AM! Rain or shine, the only time he's not out there grinding these car intestines is when they're not home It's a shame they never leave their house.
Many times all I've wanted to do is go outside and enjoy nature, but I can't because these slobs ruin the peace. Not horrific enough for a shame notice, but definitely enough for a call to the police station to complain about noise control (or lack of it).
Did I mention there were two police cars with their lights flashing at this house late one evening 2 weeks ago? Don't know if I should be humored or fearful…" - Anonymous in Catoosa, GA
4 Comments

THE HALL OF SHAME