New Hampshire
07.07.
"I don't think these people are coming home from Florida this year. It's been really fun to look at all this trash they left all year long." - Jack
638 Washington St, Barrington New Hampshire
4 Comments
07.04.
Nothing shameful here. Not today. Today we salute 'Merica and being able to do the shit we do. And we cheers this random dude and his Patriotic Truck. We're probably going to blow a bunch of shit up too. Because fireworks are legal in my state.
New Hampshire
No Comments
07.01.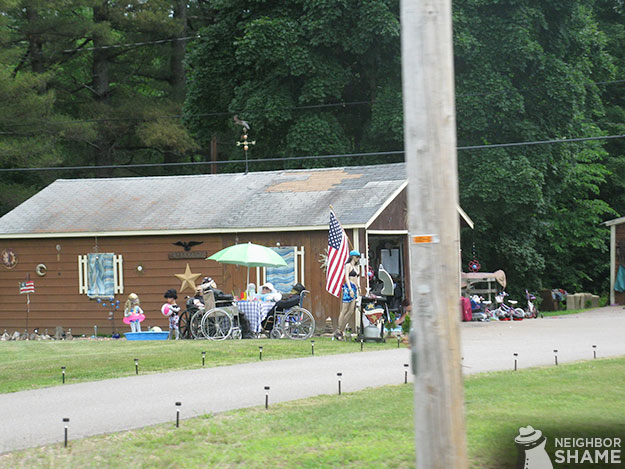 Well isn't that cute! The whole family got together for a cookout!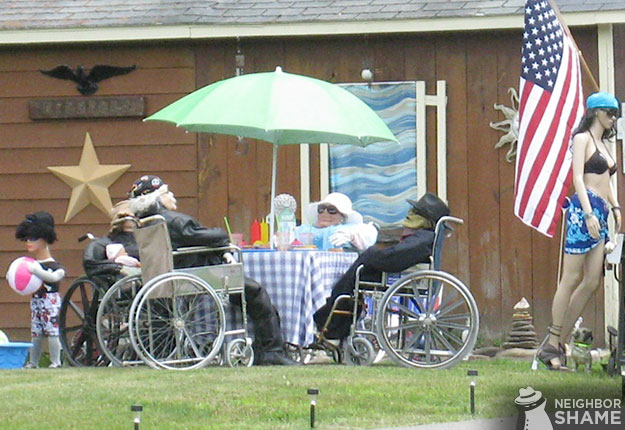 Nope. Just your average creepy mannequin cookout. See if you can find the dog!
141 Raggad Mountain Highway Alexandria, NH
No Comments
07.01.
God damn it do I love a good fanny pack. You can spot one from a mile away!
Bristol, New Hampshire
7 Comments
06.30.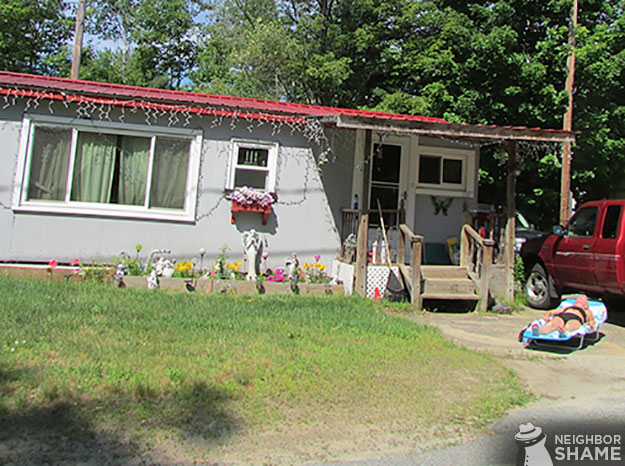 Would only take 10 minutes of your time and a 6 foot ladder to get the lights down, but who has time for that when you can get a tan instead? Shame!
Franklin, New Hampshire
2 Comments