New Hampshire
06.23.
"This is in Danville, NH. This guy put up this devil man around Halloween and never took it down. It survived the deep and heavy snow of this past winter, the heavy rains of the spring and now the humid summer has begun and devil guy is still there. Even worse, what you can't see behind the truck are the garbage and boxes of who-knows-what stacked up under the awning." - Will
Danville, New Hampshire
1 Comment
06.20.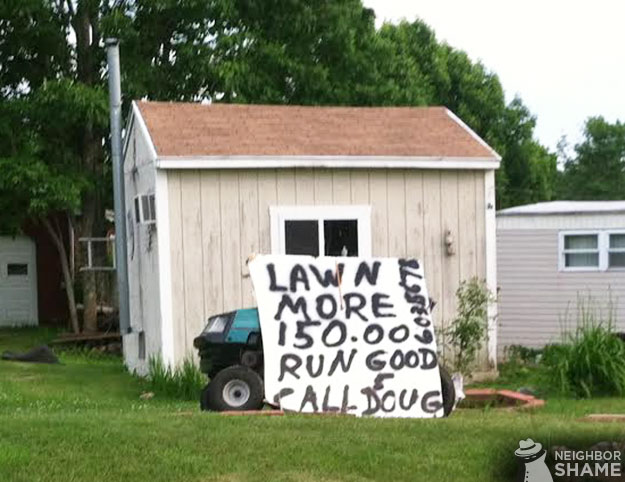 This state makes our job just too fucking easy sometimes. Would be funny if a bunch of you called Doug. Area code is 603…
Northwood, New Hampshire
3 Comments
06.17.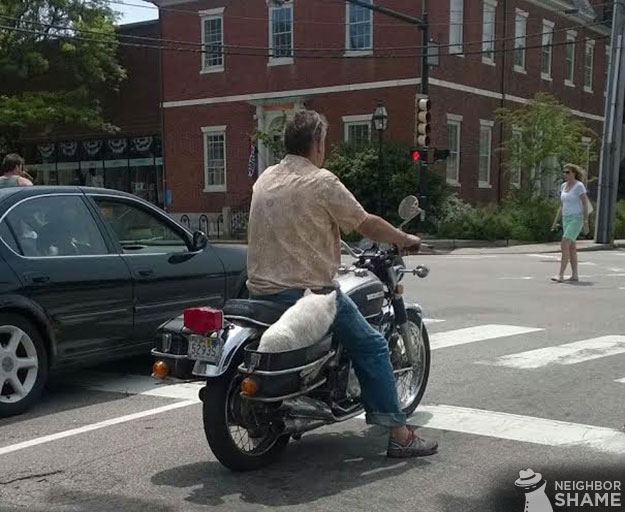 "This dog has it rough. Only in Portsmouth." -Ben W
Portsmouth, New Hampshire
No Comments
06.16.
"Uber religious weirdos down the street. Full time santa head next to the door as well." - Anonymous
Albany, New Hampshire
No Comments
06.10.
First off - really nice house. However.. entire porch is loaded with bins, buckets, boxes and every other storage device a hoarder can put junk into. Christmas Decorations and Fall Decorations (not shown) still up is what connected the dots for us on this one. Otherwise it could have easily been mistaken for somebody moving out! Glad we could clear that one up.
511 Providence Lake Road, Effingham, New Hampshire
No Comments