Shameful Neighbors
04.22.
We all have that pain in the ass neighbor…and the internet is full of sickos. Here are 10 ideas from the internet!
6 Comments
04.21.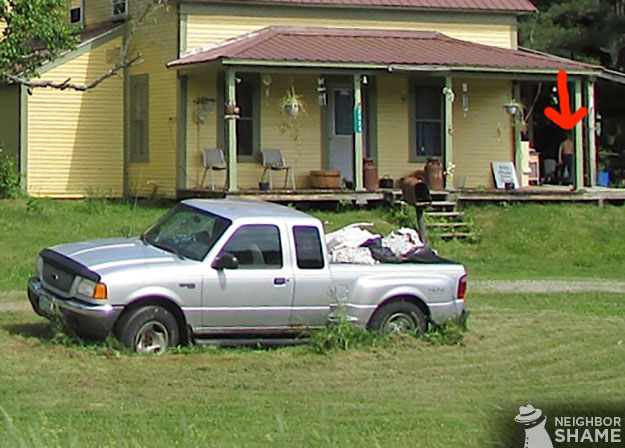 Don't bother selling it or at least taking the trash out of it. Just mow around that shit and call it good.
Vermont
1 Comment
04.20.
"The view out my window" -Amy
Brooklyn, New York
We're wondering how the guys behind People Of Walmart would have placed in the pageant…
1 Comment
04.19.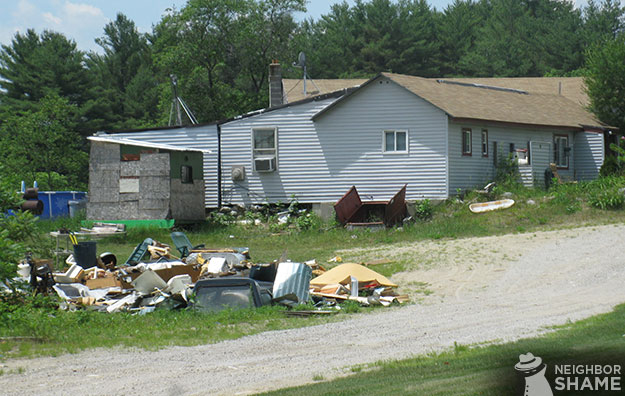 There's quite a few piglets that line the streets of Grafton. Like these people. I would say your neighbors hate you, but they probably covet your massive trash piles.
RT 4 Grafton, New Hampshire
No Comments
04.18.
"Looks worse with no snow. Nothing but trash all over the place and me thinks the alien in the cage speaks for itself.  Stay classy maine."
– Chrissie, Maine
3 Comments