Shameful Neighbors
04.20.
"The view out my window" -Amy
Brooklyn, New York
We're wondering how the guys behind People Of Walmart would have placed in the pageant…
1 Comment
04.19.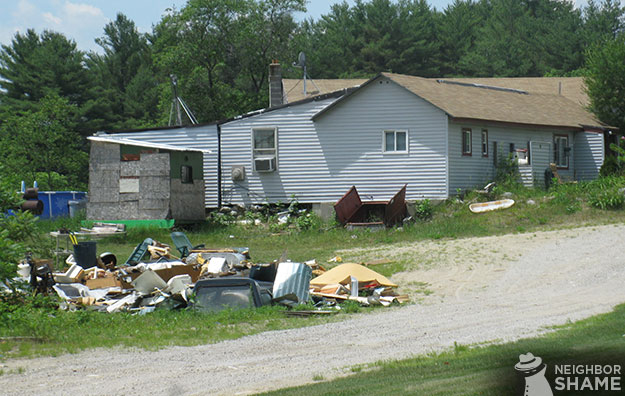 There's quite a few piglets that line the streets of Grafton. Like these people. I would say your neighbors hate you, but they probably covet your massive trash piles.
RT 4 Grafton, New Hampshire
No Comments
04.18.
"Looks worse with no snow. Nothing but trash all over the place and me thinks the alien in the cage speaks for itself.  Stay classy maine."
– Chrissie, Maine
3 Comments
04.17.
"I'd like to point out that this is not an auto mechanic. Anyone else have one of these guys living in your neighborhood??" -Ellis
5 Comments
04.14.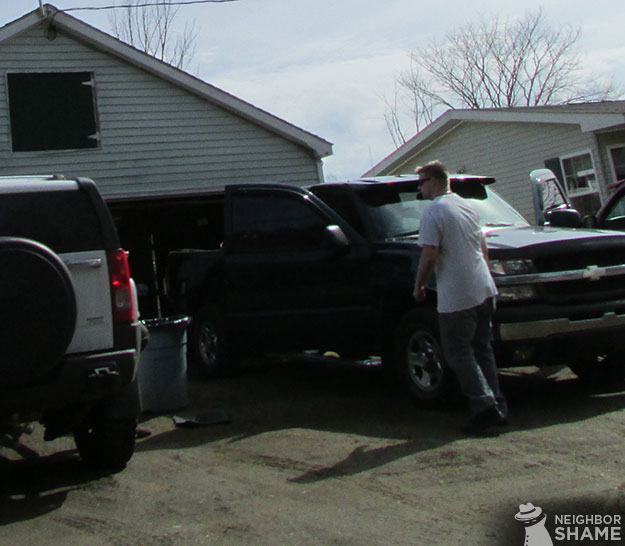 "drinking drinking drinking and more drinking,,, free bird all day long blasting from the trucks and yelling and screaming galore and please do send them a shame notice (don't include address on the post please) i don't care if they know it's me – I can't stand these guys!!!!" – Linda
6 Comments