Shameful Neighbors
12.21.
If you're handicapped to the point where you can't park that bitch in between the lines, it's time to get your license revoked so you don't kill somebody. I don't give a fudge brownie this was on Christmas Eve either. Where else? Wal-Mart.
- Farmington New Hampshire Wal-Mart
7 Comments
12.18.
"Can you imagine living next to this?"
- Dave Scott, Crestview, Florida
27 Comments
12.14.
New Jersey
No Comments
12.12.
"Not quite sure where my neighbors maw is buying christmas decorations, not quite sure I want to find out either." - Dan
No Comments
11.23.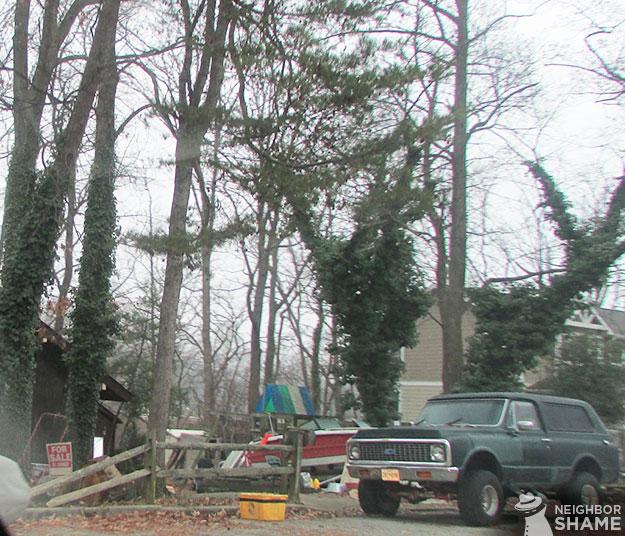 Rude. This must be a realtor's nightmare. How would they even prepare a potential buyer for a showing at the house? 'Well it's a really nice family home in a great neighborhood, we're just going to have climb through all the trash in the front yard to get inside… please try to keep an open mind once we get inside'.
- Annapolis, Maryland
4 Comments