Massachusetts
04.15.
"COUPLE REASONS TO GET A FENCE"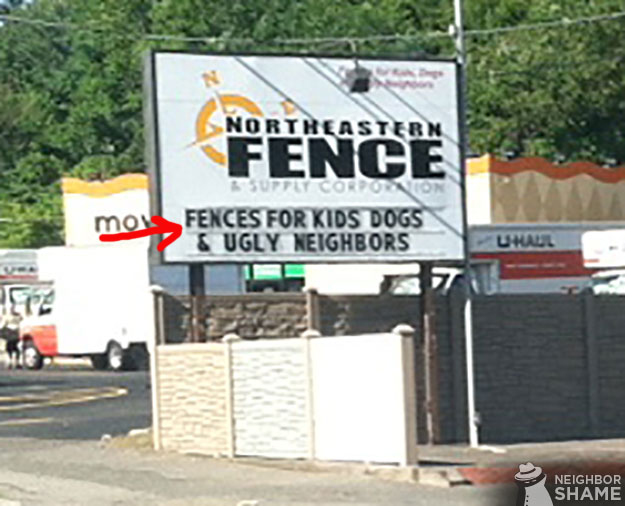 I honestly can't think of a better marketing campaign for fences. Well Done.
Saugus, Massachusetts
2 Comments
07.28.
"This big SUV didn't get the guest spot in our building. Rather than parking in the street…. They parked my housekeeper's car in.
When the neighbor was asked by my husband "Is this your car?" ( my husband is HIA Pres)- he denied it.  However, my husband saw him get into it and pull into the adjacent garage after the HOA sent an email to all tenants that this vehicle would be towed.
This family has left strollers out in our courtyard, let's their kids throw baseball and play catch in the breezeway between unit doors and constantly uses a guest spot- even when their garage is empty.
Today- their garage was completely empty when they parked in my housekeeper's spot!!!" – Elisa R.
Massachusetts
7 Comments
04.26.
I wonder if the waitstaff measures up to expectations… I'm getting hungry already!
– Massachusetts
3 Comments
03.17.
"My two neighbors across the street have a line of useless shit that connects their property. They're two peas in a pod, but the rest of us hate to look at it." H.C.
Greenfield, Massachusetts
No Comments
12.04.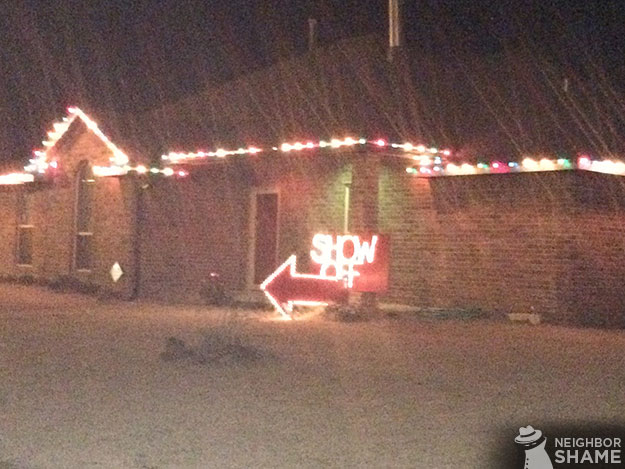 "One of my neighbors has a christmas light display timed to music, this is what my other neighbor thinks of him." -Ashleigh B
Massachusetts
1 Comment