Massachusetts
10.21.
Salem, Massachusetts gets pretty crazy every year during Halloween. Here's some pics of the action we caught last year!
No Comments
08.19.
"The picture looks weird because i took this at night-time and then tried to brighten it up and this is the best i could do. Not sure if u can see her in the left side window but im sure the crazy ass lady that lives here is standing guard as usual. Guess she doesnt want anybody taking all her sweet stuff!" - JJ
Massachusetts
No Comments
07.30.
I personally wouldn't do this, but you could do a lot worse! What's the verdict… tasteful or tacky?!
Massachusetts
4 Comments
07.14.

"My neighbor just installed a new security system called 'Un-Hinged' … their slogan is "Don't Trespass, Seriously we dont have anything you want" - Adam S. 
Massachusetts
No Comments
06.20.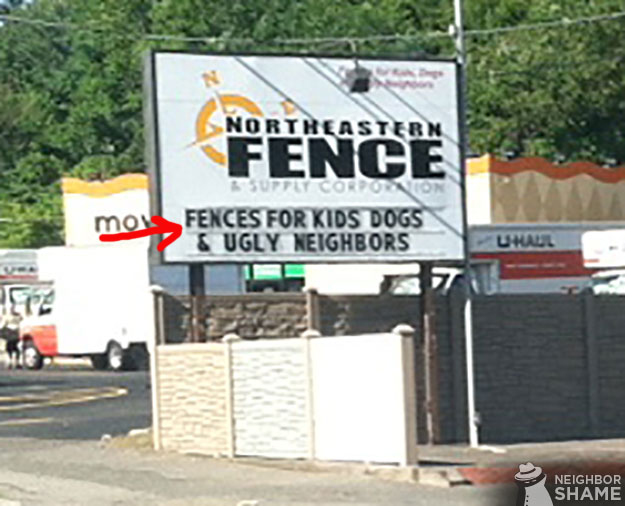 I honestly can't think of a better marketing campaign for fences. Well Done.
Saugus, Massachusetts
No Comments