Maine

"I came home to this in my neighbor's window." - Greg
Neighbors. They say the darndest things!
6 Comments
"How does this happen?" - Mark O.
Denmark, Maine
4 Comments
"I guess my neighbor's wood was stolen and for some reason he had to modify his sign" - Nathan B.
Maine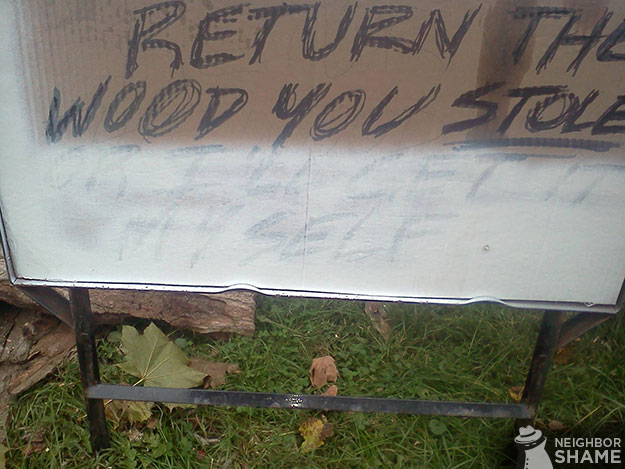 No Comments
"My neighbor started putting up christmas lights and then apparently stopped caring" -Rick M. 
Maine 
No Comments

THE HALL OF SHAME