New Hampshire
Maybe this isn't all that bad.. but considering I'm color blind and this house color blew me away, I thought it was a little ridiculous… a beautiful house ruined by a minty fresh paint job!
Needless to say, none of the neighbors are green with envy.
- Milton, New Hampshire
10 Comments
"I'm pretty sure I know where my neighbor got this lawn ornament from. There's this ridiculous place on route 4 near Concord that has hundreds of these. Most of them are MUCH tackier than this one though."
- John E., Farmington, New Hampshire
4 Comments
Nothing like a good old fashioned Green Shed to pick up some eggs and do some thrift shopping. I've ALWAYS wanted to do both at the same time. Seriously though - we bought eggs from this place, scrambled them and they were friggin delicious.
Please note: we have a 'NICE NEIGHBORS' category (which this shed falls under). We don't see a problem with this shed or think it's shameful… it's simply unique! We love to post this stuff too, so be sure to submit your unique/nice neighbors!
- Strafford, New Hampshire
No Comments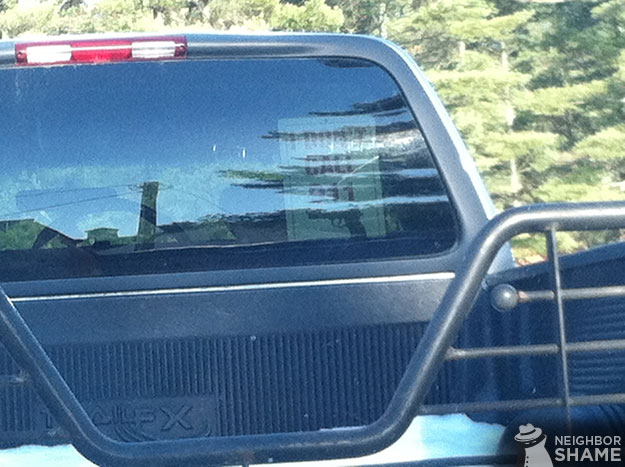 "They don't call it the 'Live Free Or Die' state for nothing."
- Jim B., Barrington, New Hampshire
2 Comments
Who really gives a shit what we think about this garage mural? You know what to do.
- Pittsfield, New Hampshire
4 Comments

THE HALL OF SHAME
MUST SEE SELFIES!

Vote For Mother Of The Year!

18 SEXY PRIVATE STASH SELFIES
50 EX GF SELFIES YOU NEED TO SEE
Place your ad here
Loading...