Maine
04.07.
"The new neighbors that just moved here from Alaska. Meanwhile it's snowing on the first day of Spring." - Jay
3 Comments
03.24.
"I've lived here for 6 months and finally found the person that leaves trash couple times a week outside my apartment." -CB. 
Maine 
4 Comments
03.02.
"How does this happen?" - Mark O.
Denmark, Maine
4 Comments
02.24.
"I guess my neighbor's wood was stolen and for some reason he had to modify his sign" - Nathan B.
Maine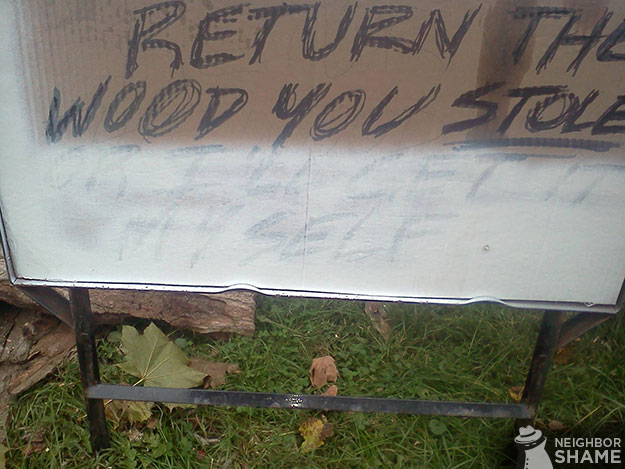 No Comments
12.30.
"My neighbor started putting up christmas lights and then apparently stopped caring" -Rick M. 
Maine 
No Comments