Canada
12.02.
"So does Canada not have sand? These idiots from Quebec thought they'd cruise the beach like the trucks do around here – except they have wide tires… and are they're deflated… and they're 4WD." – Travis
Outer Banks, North Carolina
4 Comments
01.19.
"Our neighbour in Gananoque Ontario Canada has let his property run down so much that he ties his fence to trees with straps and his sheds to the fence posts to hold them up." Rob D.
Ontario, Canada
2 Comments
01.18.
"I was walking the dog and tried out a new alleyway. Found this disgusting mess. This house is on Holdom Avenue in Burnaby, BC, Canada. Cars, bikes, tires, a nice pile of cardboard boxes in the middle of the lawn. Just lovely." – Geoffrey H.
BC, Canada
2 Comments
07.18.
Sent in by Jeff M. from over the border, what's the verdict on these decorations. Tasteful or Tacky?!
Bible Hill, Nova Scotia
2 Comments
06.19.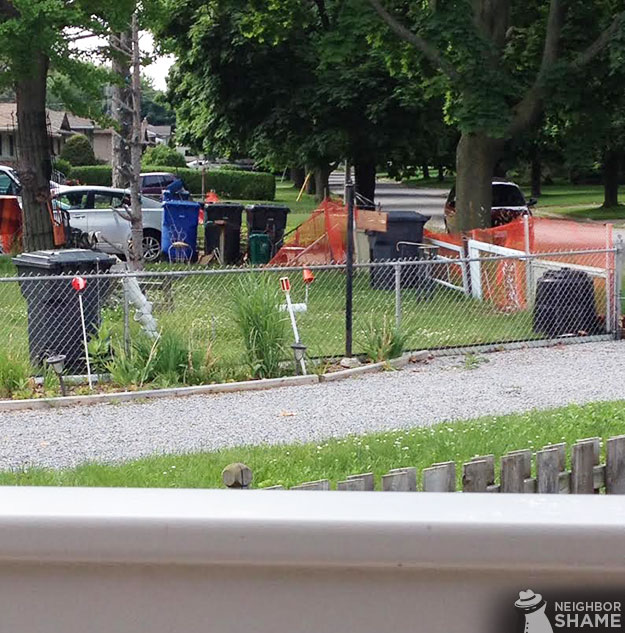 "This guy is my mothers neighbour. He thrives on pissing people off. He justifies his collection of garbage by calling it "art" and the city buys it!!!! The screen door fence is especially creative." – Bobbi M.
St. Catharines, Ontario, Canada
2 Comments