New Hampshire
The NH city of Rochester or 'The Dirty Roch'Äô as called by neighboring towns, piglets are running rampant on the streets. Maybe the fine fans of Neighbor Shame¬†can shed some light on this shameful behavior!
New Hampshire
No Comments
I won'Äôt claim to be an expert on electricity, but that looks¬†like¬†a¬†major hazard. I'Äôm thinking we¬†should send a Shame Notice to the fire department on this one… only a matter of time before they get a call!
Rochester, New Hampshire
4 Comments
"people f-ing love their guns in this state.." - M.L.

New Hampshire
7 Comments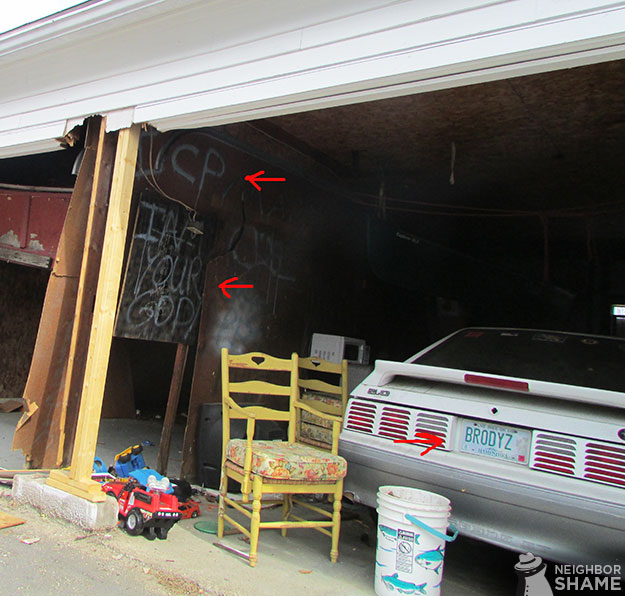 Imagine sharing¬†your¬†garage area¬†with this guy. The Insane¬†Clown Posse¬†signs or the vanity license plate¬†alone are¬†suspicious… put them all together and it spells bona fide douchebag!
- Rochester, New Hampshire
2 Comments
Home Depot can rest easy tonight because apparently there's still a market for wind chimes. What do you think - probably a 0% chance these people don't have at least 10 cats, right?
- Rochester, New Hampshire
No Comments

THE HALL OF SHAME
Creepy Neighbors
BEST OF THE NETWORK

Vote For Mother Of The Year!

18 SEXY PRIVATE STASH SELFIES

10 GoPro Photos You Can't Miss!
Place your ad here
Loading...