Wisconsin
11.19.
"Are you looking for some " neighborshame.com " holiday fun ?? My smile, black marker and body are ready for your short message tribute!! Will message photos to " neighborshame.com " promptly for you !! Thanks so much.. jeffrey." – Jeffrey, Twin Lakes, Wisconsin
You heard him! I guess this means Jeffrey is officially for hire. I know what you're all thinking… FINALLY.  Write him a short holiday message in the comments – he'll write it on his body and send us more creepy selfies which we'll be sure to post. So fire away! There's no WAY this will get weird!
2 Comments
09.23.
For those of you that haven't yet had the pleasure of meeting our #1 fan and his endless inventory of man thongs, here's Jeffrey, straight out of motherf*ckin Twin Lakes Wisconsin. He enjoys trips to Wal-Mart, openly expressing his undying love for Neighbor Shame and most importantly… he enjoys romantic walks along the beach (man thongs mandatory).
Wisconsin
No Comments
07.16.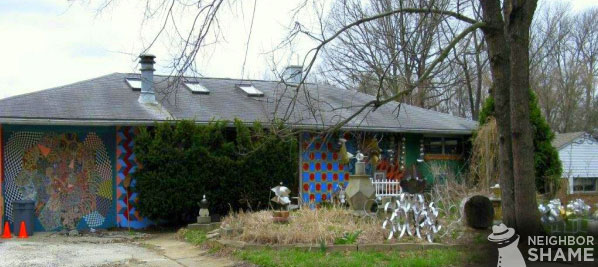 "Our neighbor wanted to embrace art….we think instead art embraced him and his house. If there were a mosaic community this house would fit in perfectly, instead this house is located in our neighborhood, in the midwest….no where near a mosaic neighborhood." – Maddy
Wisconsin
1 Comment
06.30.
"Moving to twin lakes wi ?? If so, i would love to show you a few vacant apartments down the hallway  !! Just imagine…  i could be your neighbor!!" – Jeffrey
Twin Lakes, Wisconsin
(For those of you that haven't had the pleasure of seeing a Jeffrey selfie, CLICK HERE for his Neighbor Shame debut…)
3 Comments
02.14.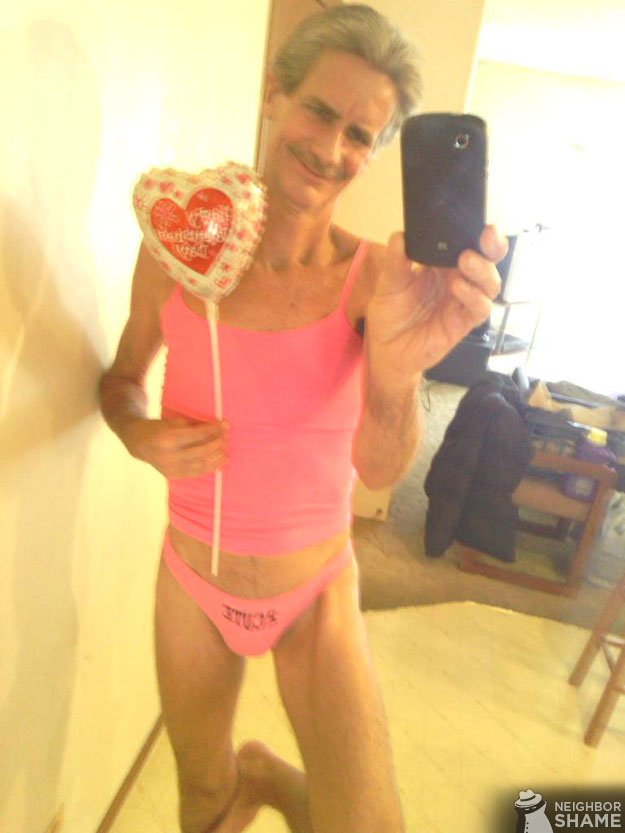 "Can i be your valentine ?? Im not as creepy as i look !!"
– Jeffrey, Wisconsin
8 Comments