Virginia
05.09.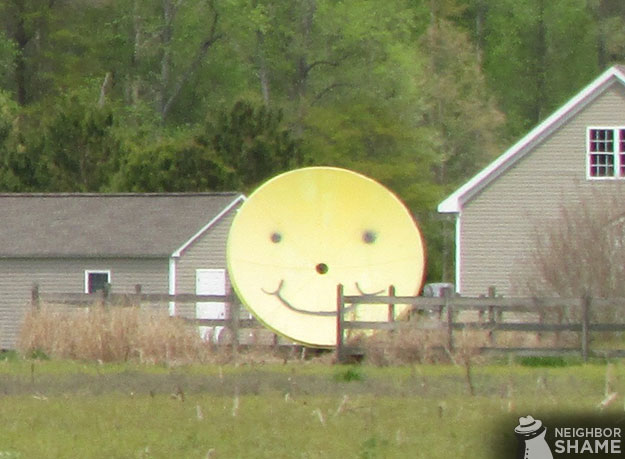 "I actually kind of like this and it's much better than just the plain ugly white dish that it used to be. So I guess this is an un-shame! Thanks neighbor!" – Ryan N.
Chesapeake, Virginia
No Comments
11.29.
"The two neighbors I have next door to the right have a garage sale every stinking weekend without fail unless there's a hurricane or some other catastrophic weather event… aren't there laws against how often you can have a yard sale?? The fact the sign says 'We're Open' is ridiculous and it's annoying that I have to dodge yard sale traffic every weekend." 
– Katie, Virginia
8 Comments
11.15.
"This guy walks around downtown Washington D.C. fairly frequently sporting this 'Tea Bagger Outfit' as he calls it and an 'Obama is a Moran' sign. I think he is proving his point…"
– Lisa L, Virginia
12 Comments
10.11.
– Christine, Virginia
3 Comments