Vermont
11.29.
"My neighbor has a couple of interesting decorations in her front yard and then even though we live in New England, she decides to display the Confederate Flag?? I don't think she's ever lived in the South and she claims to not be racist, but this just plain bothers me! Everyone loves to use the excuse that the Confederate flag is NOT a symbol of racism and that's just a bunch of crap. I don't know a single person that displays a confederate flag that is not racist, so that sums it up right there."
- Pat, New Hampshire
57 Comments
11.21.
"I had a HORRIBLE experience with Geico and thought I'd share my feelings when I saw one of their STUPID gecko cars the other day."
- Chris, Vermont
We're giving this an 8/10 for the solid use of a Shame Notice to tell these jokers how you really feel. Nice work!
7 Comments
11.11.
- AH, Vermont
1 Comment
09.28.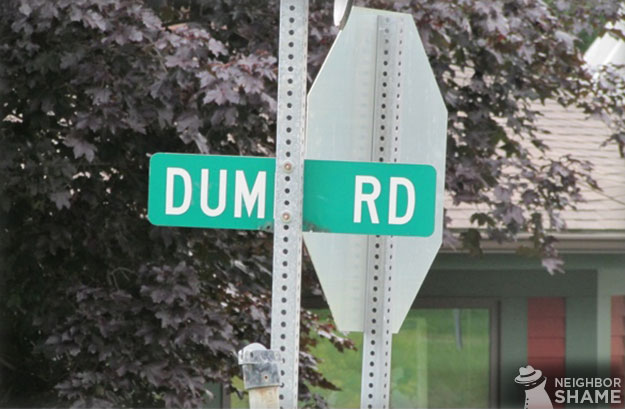 - Stacey, Vermont
No Comments
09.25.
"My Wife and I were in VT on our Honeymoon and stopped at the Cabot Cheese Outlet which is the parking lot I took this picture from. It wasn't until I parked that I noticed this lady sitting in her car on this boulder…"
- Mike, Stowe, Vermont
No Comments