Texas
09.04.
"Existing as long as we've been here, in the neighbor's yard, is a junk heap that is the very definition of eyesore. I mean, you've got dirt, rocks, old building materials and, as the crowning glory, a tire."
- Texas
1 Comment
05.02.
"neighbor's ride. turned an old ambulance into some sort of a ghetto camper that they used for awhile." - Sam
Texas
No Comments
04.21.
"Some crazy person methodically took all of the bulbs from our strand of Christmas lights last year. They also did this to 5 of our neighbors." -AJ
Texas
No Comments
01.11.
"This is a weekly garbage burning, they burn this amount of garbage every week. My work shop is down wind from this and the smell could knock a buzzard off a poop wagon."
- Paul, Livingston, Texas
3 Comments
10.21.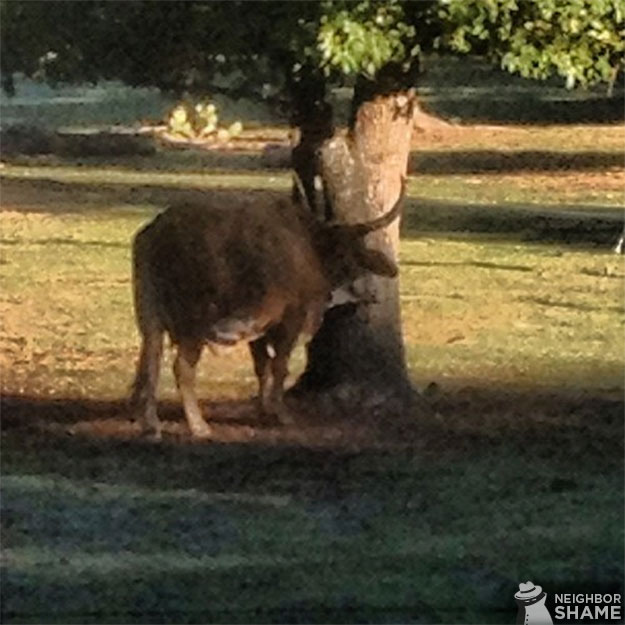 "My neighbor's cows are stupid. They just like to stare at trees in the mornings!"
- Matt, Texas
2 Comments