New Hampshire
10.04.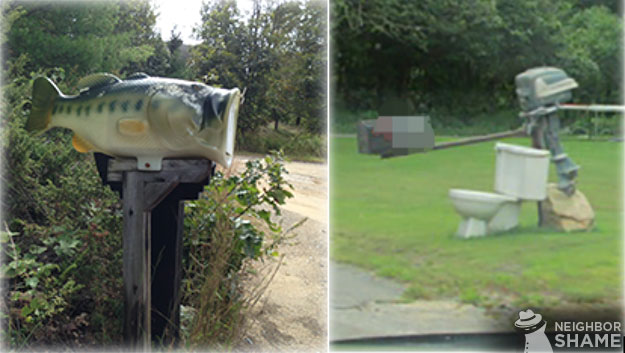 - New Hampshire (Rochester Left, Barrington Right)
No Comments
10.03.
"Drove by this and had to turn around and take a picture. This was at 10:52 am… it WAS a Sunday, however Football doesn't even start until 1!!"
- "J", Dover, New Hampshire
No Comments
09.19.
I'm not a fan of gates that don't have an adjacent fence. Couple that with the weird factor of this gate and I'm pretty pissed off right now. The 'No Trespassing' sign disqualifies this from being art…
- Rochester, New Hampshire
2 Comments
09.18.
Anyone who's been through this small New England town during the summer has likely come across Isaac the Goat! He's typically spotted in downtown Dover near Foster's Daily Democrat Newspaper on this bench.
-  Dover, New Hampshire
No Comments
09.15.
My poor neighbor on a very busy road.
- Barrington, New Hampshire
No Comments