New Hampshire
05.30.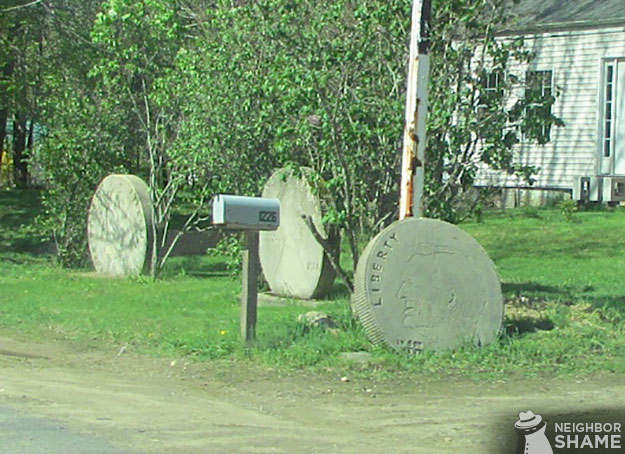 Thought this was pretty neat! Never did see a quarter anywhere..
Ossipee New Hampshire
No Comments
05.28.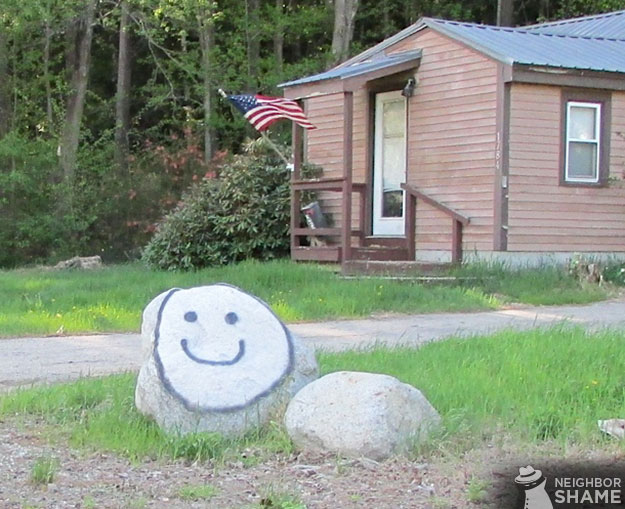 "I think my neighbor's rock decoration is the laziest thing I've ever seen. Paints rock but won't mow grass." - Anonymous
New Hampshire
4 Comments
05.28.
WOW, who lives in this shithole? The Three Little Pigs. That's who:
I don't know what you guys did this past Memorial Day Weekend, but we hate to disappoint our fans! So we spent ZERO time with our families and instead went on a little shaming road trip. You won't believe this but what you're seeing here is the REAL LIFE Three Little Pigs!! Are we going to burn in hell? Don't know, don't care! Oink Oink you friggin piggies!!
Kimball Terrace, Danville, NH
3 Comments
05.22.
Where do I begin with this guy? Well, I turned around for a pic because I thought the IED-shelled looking SUV crawling with chickens was pretty fun. The warning sign painted on the trailer and the doofus himself outside when I came back around was just a BONUS. This guy is getting a Shame Notice. Why? Because he's going to hit the roof and that shit is FUNNY to me. Zero fucks given today folks.
New Hampshire
No Comments
05.22.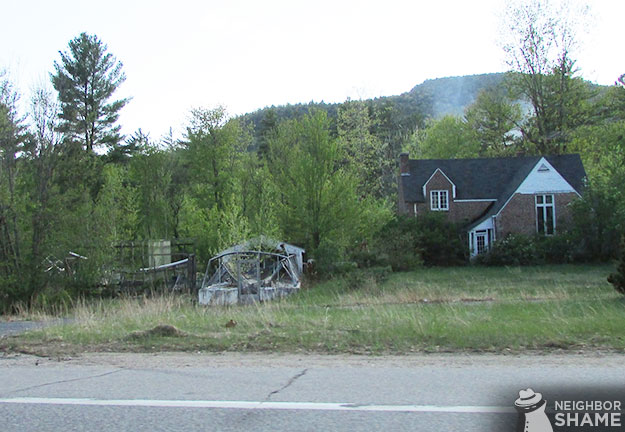 Nice house. Need to get rid of the rotting structures - actually, I'm pretty sure we've featured a few neighbors that would take ALL that shit off your hands. And we'd be cool with that because it's been a while since we've done a '10 Houses You Don't Want To Live Next To' post.
2175 Rte 16 Ossipee New Hampshire
No Comments