Massachusetts
12.02.
If you missed the original post, see it here: THE "NEGROES ARE DANGEROUS" HOUSE
At the popular request of several visitors (we were probably going to do it anyway), we decided it would be fun to make this guy hit the roof. We sent him the following Shame Notice: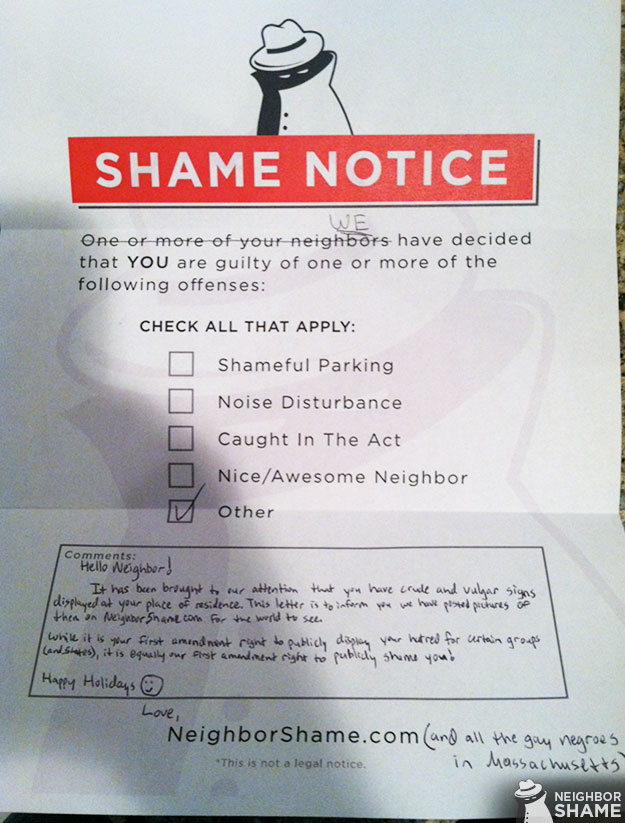 10 Comments
11.23.
In the spirit of this politically correct world we live in, we felt it was prudent to inform the owner of this obnoxiously large statue (owned by a local business) that it is a symbol of racism: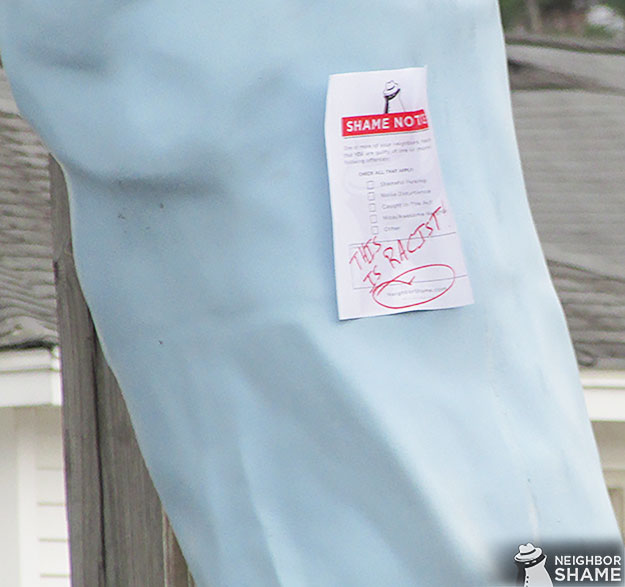 We were going to mail a Shame Notice to the owner of the statue, but we thought the "knee slapper" was more appropriate.
- Massachusetts
34 Comments
11.22.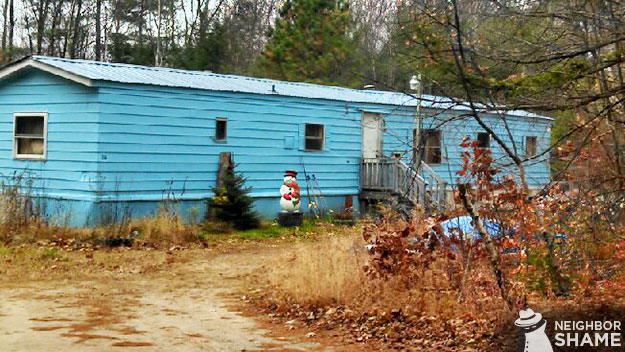 "I drive by this neon blue beauty couple times a week and although Frosty seems festive this time of year, it's key to point out Frosty is a year round lawn decoration. I think I would be scared to go down that driveway…even Frosty looks like he is saying 'YO don't come down here' haha…"
- Shelley, Massachusetts
2 Comments
11.21.
- Jackie, Massachusetts
Please let us know here at Neighbor Shame if ANYONE sees a cat matching this description. We will contact the owner on your behalf IMMEDIATELY!
1 Comment
11.20.
"I drive by this house every day on the way to and from work. Never paid it any attention until I was driving home last week and noticed there was a goat tied to the power line out front?? I don't even really consider where I live to be the country, but maybe I've just lived here too long!"
- Sam, Massachusetts
3 Comments