Massachusetts
12.23.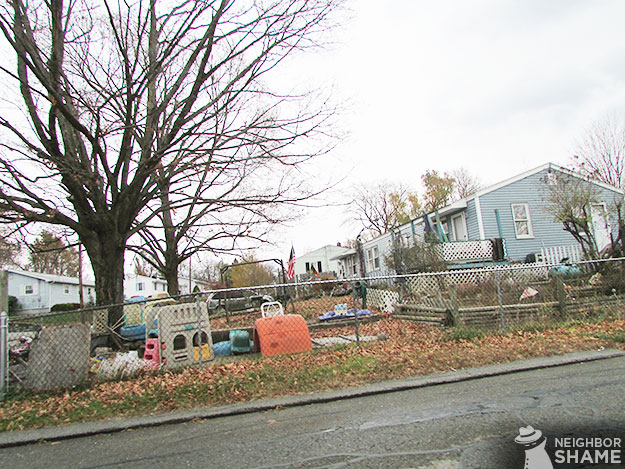 "My neighbor and their crappy front yard. Pretty sure they haven't had kids young enough to use this stuff in at least 5 years."
- Amy, Massachusetts
1 Comment
12.18.
"The community is gathering this weekend to protest against the nasty neighbors who left the letter!"
- Anonymous, Newton, Massachusetts.
23 Comments
12.13.
"These are my neighbors and they like green things. The guy that lives there is a big fucking redneck and I guess he used to race cars or some other useless hillbilly activity. It looks like his bus, race car and soul all died at the same time in the backyard… in 1986…"
- Rick, Massachusetts
9 Comments
12.09.
"Alligator hedge neighbor down the street - it's such a cute house, but I think this is so tacky!!"
- Sam, Massachusetts
9 Comments
12.04.
"So this dude lives in my neighborhood and the "decorations" are normal 1 month out of the year, however they DO NOT MOVE. I  also didn't even realize the dude was creeping around the building when I drove by lol."
- Josh, Massachusetts
3 Comments