Massachusetts
02.03.
- Massachusetts
2 Comments
01.29.
It looks like this landlocked pirate has collected his fair share of booty! I can't help but think of Steve the Pirate from Dodgeball…
- Massachusetts
2 Comments
01.27.
This one is up for dispute in the office. Well… the paint job is at least, we're all in agreement that a couple of piglets live here. As for the paint, half of us think the garage is inspired by the New England Patriots given the proximity of the house to Gillete Stadium, the football poster on the side door and the color scheme. You tell us who's right and who's wrong!
- Massachusetts
Does your neighbor have a shameful or noteworthy garage?! Send it to us!
4 Comments
01.27.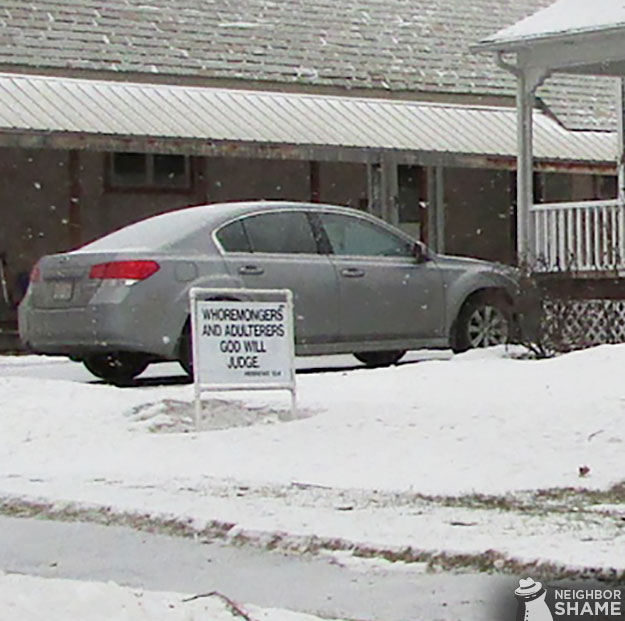 Wonder why they decided to put this up?
- Greenfield, Massachusetts
4 Comments
12.28.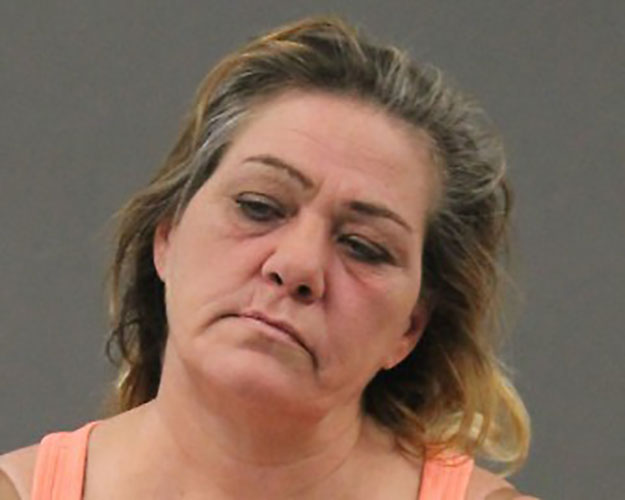 Turns out the Grinch is real, and he's actually a woman. Janice Tully of Barnstable, Massachusetts was arrested on Thursday after she stole $500 worth of toys donated to her neighbors' five children. The kids were set to receive a haul of toys from the charity 'Toys for Tots', a program which distributes toys to children whose parents cannot afford to buy them gifts for Christmas.
On Christmas Eve, Janice Tully volunteered to drive the children's parents to two Toys for Tots pickup locations so their kids could have "the best Christmas ever".
But after they picked up their toys at the second location, Ms Tully bolted off with $500 worth of goodies and left the parents stranded. They took a taxi home and when they confronted Ms Tully, she told her neighbors that the toys were gone.
Read The Full Story Here
15 Comments