Massachusetts
02.06.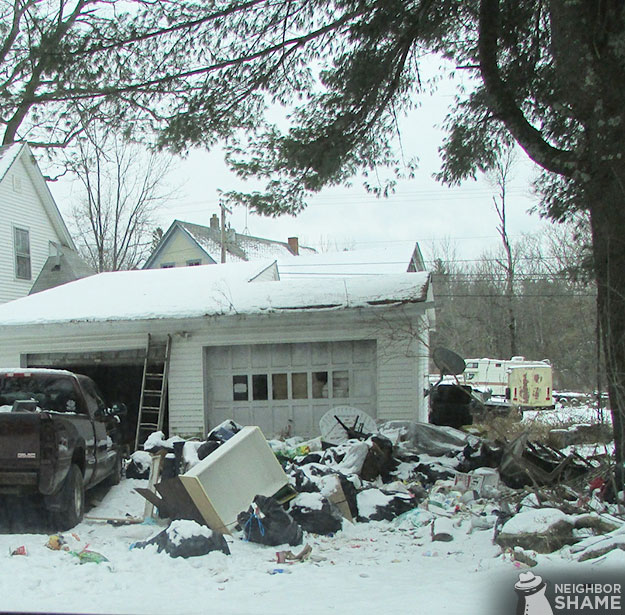 I can only imagine what this shit-hole looks like in the summer without the snow disguise. Just missed their dog digging through the trash probably to get his dinner… got some serious piglets on our hands here folks.
– Massachusetts
1 Comment
02.05.
What kind of savage would dump their shit at a playground?! The garbage bandit obviously.
– Worcester, Massachusetts
No Comments
02.05.
The consensus is that the only reason a turkey/deer combo would be in the same tacky painting standing next to each other is if somebody here hunts. The 'colorful' tires are anybody's guess…
– Massachusetts
No Comments
02.04.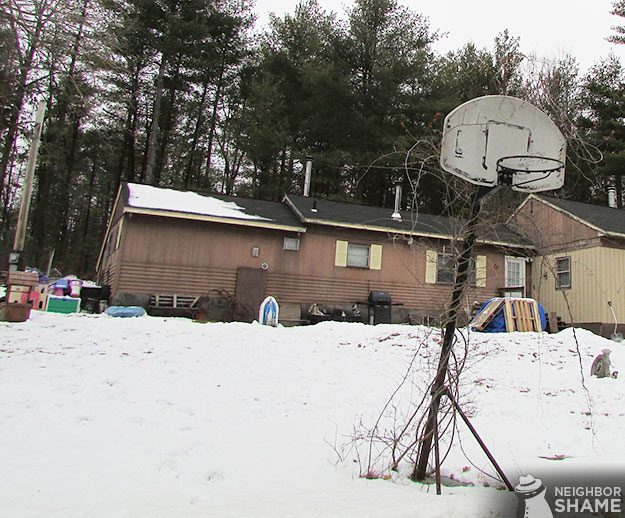 For some reason the basketball hoop reminds me of that creepy ass tree from Fern Gully – anybody else? Could just be the bong hits talking…
– Massachusetts
2 Comments
02.03.
"Well, it actually looks like half decent stuff but we basically live on a dead end and its been outside for almost three weeks. I'm getting sick of looking at it…."
– Joey V., Massachusetts
7 Comments