Massachusetts
02.18.
"Neighbors up the street – I really don't care what some people say about the confederate flag, name ONE white person you know that hangs a confederate flag that isn't racist. You can't. And yes this family is all racist."
– M & R, Massachusetts
11 Comments
02.12.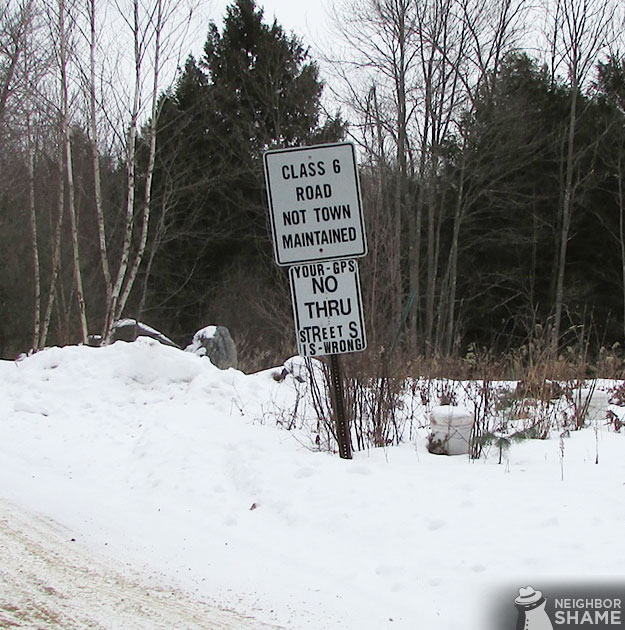 Not bad.
– Somewhere in Massachusetts
No Comments
02.11.
There's obviously a perfectly good explanation for having a giant snake lawn ornament in front of your house in the middle of Winter, right? Why else would they bother with putting on the mouth lights?!
– Massachusetts
2 Comments
02.11.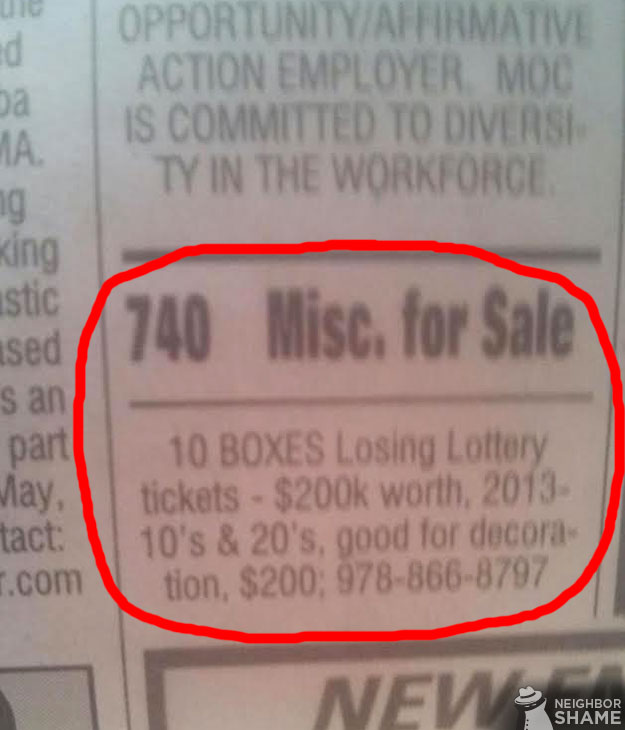 "Legit this weeks paper"
– J.S., Massachusetts
3 Comments
02.07.
Is this supposed to be 'Blue Moon' like the beer? Assuming yes, why is this thing on the roof? Does it light up when it's party time?!
– Greenfield, Massachusetts
1 Comment