Massachusetts
07.14.

"My neighbor just installed a new security system called 'Un-Hinged' … their slogan is "Don't Trespass, Seriously we dont have anything you want" - Adam S. 
Massachusetts
No Comments
06.20.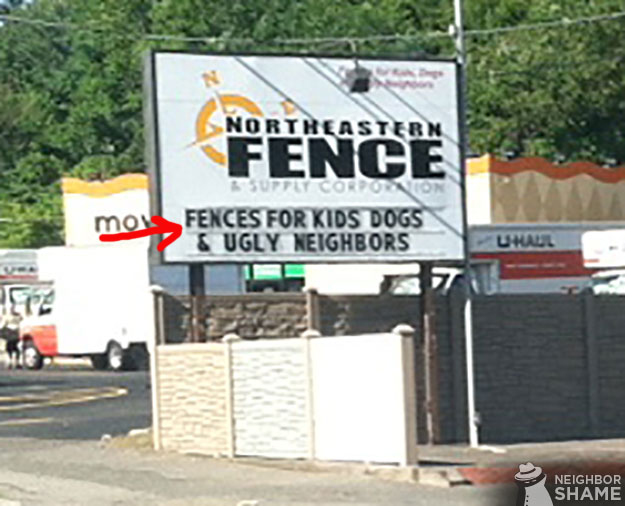 I honestly can't think of a better marketing campaign for fences. Well Done.
Saugus, Massachusetts
No Comments
06.13.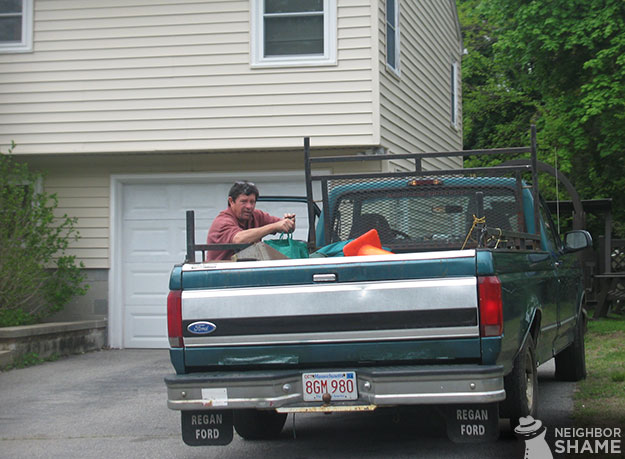 "Thanks for constantly harassing me and my husband about oh I don't know. EVERYTHING. Blah blah blah my tree branches are hanging over your fence, our kids play 'too loud', our sprinkler was 'spraying your grass with evil water' (that was my favorite). Anything to just complain. I'm sorry your wife left you John, but don't take it out on US." - The Neighbors
Massachusetts
3 Comments
05.28.
Got enough toys in the yard? (No, this is not a daycare)
South Main Street, Salisbury, MA
No Comments
04.25.
"Got this note this morning from the Asian neighbor below me" - Joe
Acton, Massachusetts
8 Comments