Maryland
05.30.
Would love to see these piglets sitting in their thrones. Plenty of baths for the birds, I wonder if the humans get any baths around this place. 
And they're going back for more!
6 Lakeshore Dr Pasadena Maryland

No Comments
05.30.
This one is a complete with a half-neighbor sighting which is basically "side-boob" in our world.
3914 Mountain Road, Pasadena Maryland
No Comments
05.07.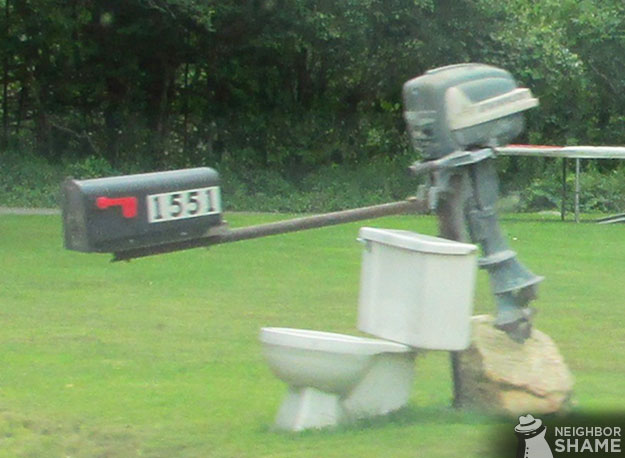 Everyone has a mailbox. It's a law or something. Most are pretty boring but we've seen a few neighbors get pretty creative. Here's 9 eye catchers - some new, some old and some you've never seen! 
1 Comment
04.30.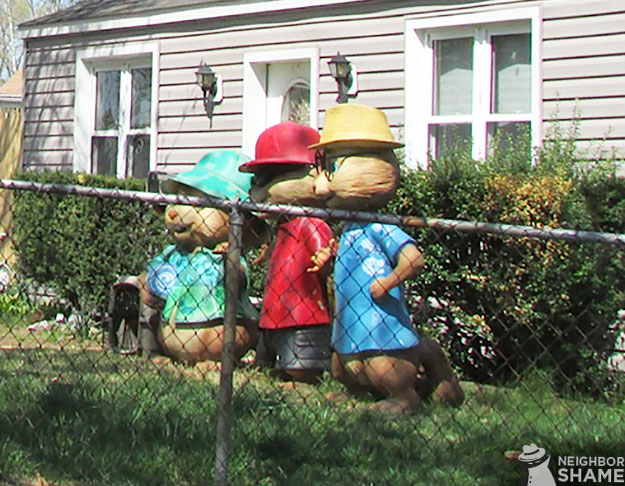 "I have no idea where you can even purchase stuff like this but my next door neighbor has human sized alvin and the chipmunk statues in front of their house and my dog freaks the f*ck out every time we walk by " - Joe
Glenburnie, Marlyand
No Comments
04.28.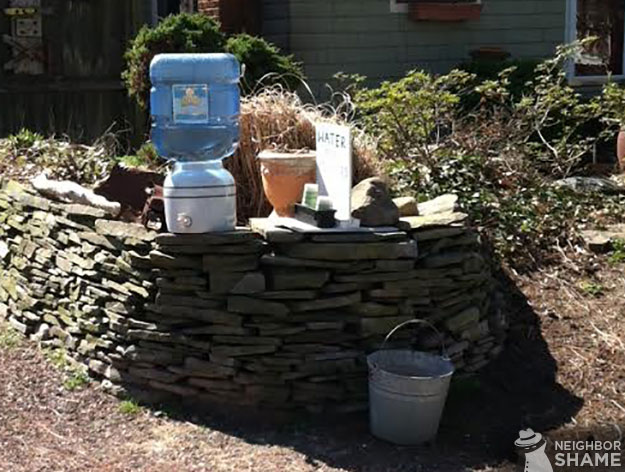 Two jokers run Neighbor Shame - one of us runs marathons and the other is pretty fat and smokes cigarettes. Can you guess which one of us appreciated this Nice Neighbor's water station during a recent run in Maryland?! (They've had this set up for at least 5 years)
Annapolis, Maryland
No Comments