Maine
05.07.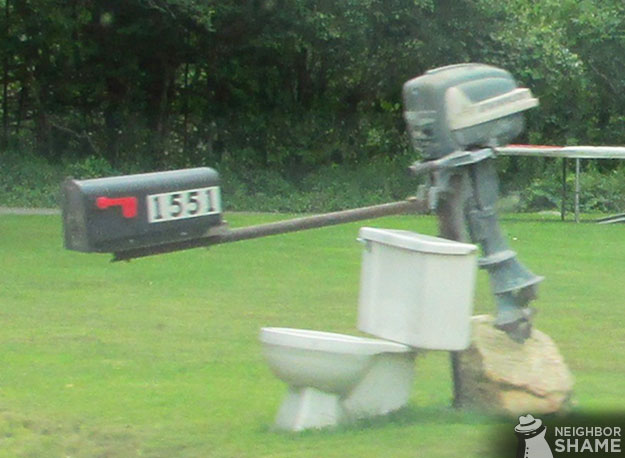 Everyone has a mailbox. It's a law or something. Most are pretty boring but we've seen a few neighbors get pretty creative. Here's 9 eye catchers - some new, some old and some you've never seen! 
1 Comment
05.06.
"Can you believe this woman has a day care here?" - Anonymous
Maine
No Comments
05.06.
We received this submission with no caption, but had the title 'Dragon Fight'. We're thinking this interesting art display is supposed to be dinosaurs.. what do you think?!
Maine
1 Comment
05.02.
Not just a funny sign, but the site of a new reality tv show called 'Cowshit Corner', these guys are a must watch! The first minute of the video pretty much sums up rural Mainers… help these guys spread the word, this shit is wicked awesome!
Maine
No Comments
05.01.
"we got your shame notice letter in the mail couple weeks back about that filthy house on our street. pretty funny and actually apparently the guy that lives there and his wife appoached one of the neighbors about it LOL ;). BUT you missed THIS guy down a side road off our street." - The Cotters
Maine
1 Comment