Nice Neighbors
01.28.
I love the smiley face dude leaning against the house. Bet he gets put roadside in the summer!
- Danielson, Connecticut
No Comments
01.16.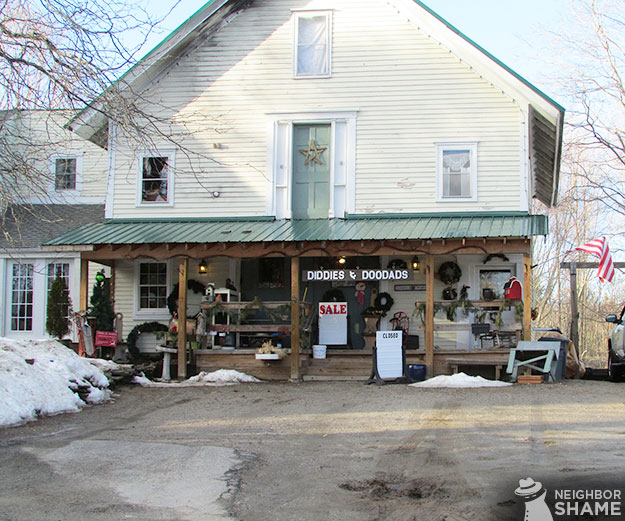 Diddies and Doodads?! I wonder if they have Thingamabobs! (I've got 20) The little mermaid would fuckin LOVE this place. These little ma and pa shops sprinkled all over New England are actually pretty cool. 'American Pickers' would have a field day in some of these places.
- Epping, New Hampshire
2 Comments
01.16.
Tacky, but I dig it. I absolutely love my John Deere.
- Barrington, New Hampshire
3 Comments
01.14.
"This dog is in the next building over and more often than not hes just chillin watching the traffic. Love it."
- Bill, Maine
3 Comments
01.13.
Military vets as well as those currently serving get a pass on just about EVERYTHING that would generally be considered tacky in our book. We think this van and the driver (pilot) are pretty badass!
- Rochester, New Hampshire
2 Comments