Vermont
09.16.

"I came home to this in my neighbor's window." – Greg
Neighbors. They say the darndest things!
12 Comments
05.25.
We've all seen that house that makes you say "wow, glad I don't live next to that shit!" Sometimes, you're the lucky person that has to live next to it.
Here's a bunch of "those" from various parts of Vermont:
9 Comments
04.21.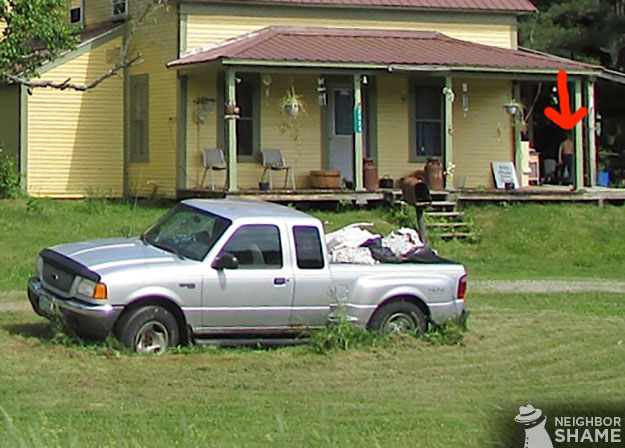 Don't bother selling it or at least taking the trash out of it. Just mow around that shit and call it good.
Vermont
1 Comment
03.23.
"This is my hot neighbor that's unfortunately married. To me and my roommates, she is known as… the NILF." – Mark
Vermont
8 Comments
01.13.
"This is a redneck that lives in vermont but i don't want to be more specific than that. I waited until we moved to send this in because who knows if theyre the crazy type of rednecks with guns or not. They are crazy loud all the time with their motors and theres just trash all over the yard plus they are the worst people ever! Glad we moved!!" – Stefanie
Vermont
4 Comments