Neighbors
05.29.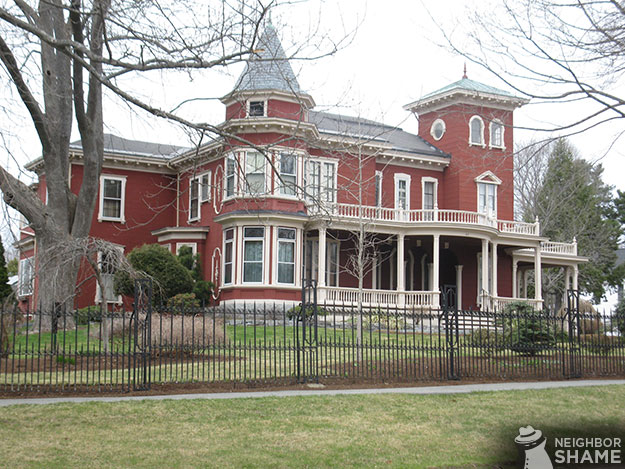 Not all neighbors are shameful! Author Stephen King and his wife Tabitha donate generously to the local community in Northern Maine. Creepy house though!
Bangor, Maine
5 Comments
05.28.
"Yeah soooo somehow didn't notice this before we bought the house in February – but just noticed this while doing some yard work out in the back corner of the yard. It's so random and creepy." – Donna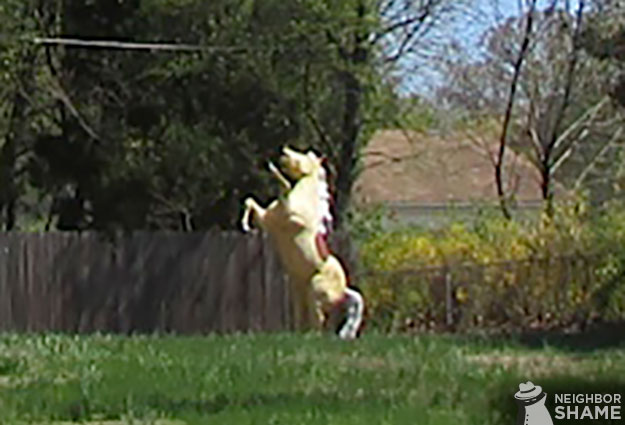 Pasadena Maryland
4 Comments
05.27.
"The whole neighborhood is pissed off at this guy and want him to take the advertisements [on the roof] down. A couple down the street contacted the local newspaper but I don't think they ever got involved." – Whole Neighborhood
Maine
5 Comments
05.20.
Unless this was your 12 year old kid's shop class project, I would expect this to look a bit more… like a Bear. But who really cares what we think?! Let us know what YOU think!!
Maryland
3 Comments
05.18.
"The boat has been sitting in the ditch there for over two years now. Another neighbor asked them if they would at least try to sell it if they weren't going to get rid of it. At least put it in the backyard so the whole street doesn't have to look at your rotting boat!" – A.P.
Maine
2 Comments