Neighbors
05.20.
Unless this was your 12 year old kid's shop class project, I would expect this to look a bit more… like a Bear. But who really cares what we think?! Let us know what YOU think!!
Maryland
3 Comments
05.18.
"The boat has been sitting in the ditch there for over two years now. Another neighbor asked them if they would at least try to sell it if they weren't going to get rid of it. At least put it in the backyard so the whole street doesn't have to look at your rotting boat!" - A.P.
Maine
2 Comments
05.17.
So much for the property value for the rest of the neighborhood…
13 Comments
05.17.
"This husband down the street takes this SWEET RIDE out at night, peeling out and waking up the freakin neighborhood. Going to work in the morning, more times than not, a bunch of tire skids are all over the road. I've called the cops in the past but apparently they can't do anything. Send this idiot a shame letter! Address attached below." -Anonymous
2 Comments
05.09.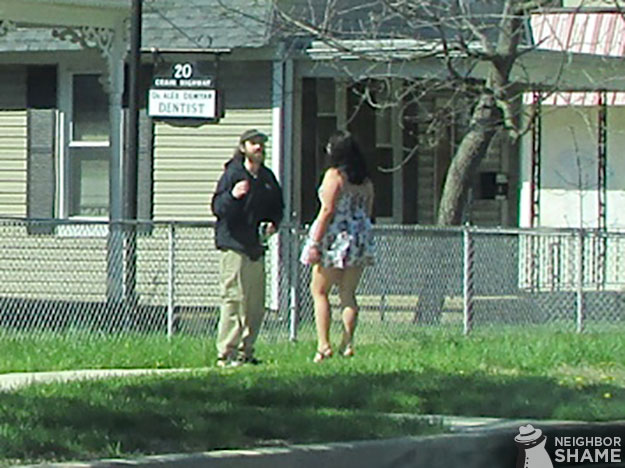 "my downstairs neighbor John. heroin addict and constantly fighting with his gf. here they are having their daily screaming session in downtown."
Maryland
4 Comments