New Hampshire
06.25.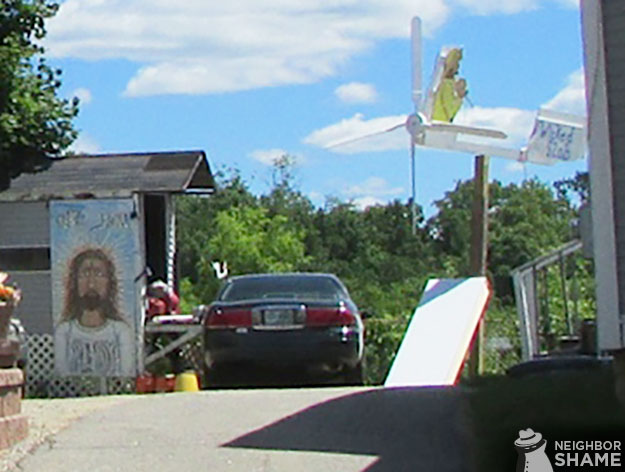 "This guy is pretty interesting. I call his place the wicked slob jesus poster house. I don't know if you can see the writing wicked slob painted on the back of the airplane looking thing or not. You just can't miss this place and I don't think this picture does it justice. Never seen the interior of the place to confirm if he's a wicked slob or not."
220 Main Street, Somersworth, New Hampshire
No Comments
06.25.
At what point are you committed for the summer? August? My bet is on these people going the distance this year!
Strafford, New Hampshire
No Comments
06.23.
"We camp at a lake on this road every year and there are some really nice well-kept houses along this road sprinkled with a couple trash bins like this one. Next door neighbor is running some sort of a nursery (plants) out of her house and I'm sure she must love this." - Laura G.
2063 Province Lake Road, Wakefield, New Hampshire
No Comments
06.20.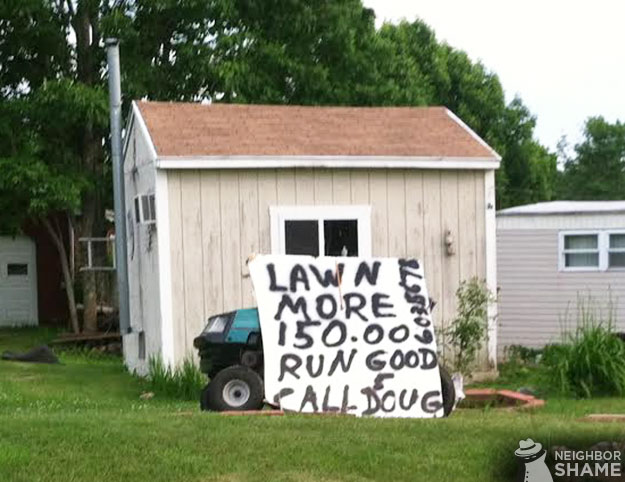 This state makes our job just too fucking easy sometimes. Would be funny if a bunch of you called Doug. Area code is 603…
Northwood, New Hampshire
3 Comments
06.17.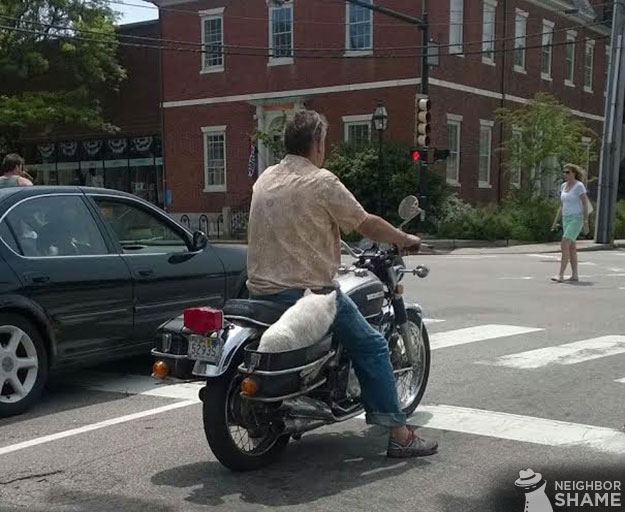 "This dog has it rough. Only in Portsmouth." -Ben W
Portsmouth, New Hampshire
No Comments