New Hampshire
02.07.
Nashua has been voted best place to live in America twice - come on you pigs!
- Nashua, New Hampshire
2 Comments
01.11.
Yeah, that's definitely a White Trash Repair. The weights are a thing of beauty…
Backyard is looking good too!
New Hampshire
2 Comments
12.22.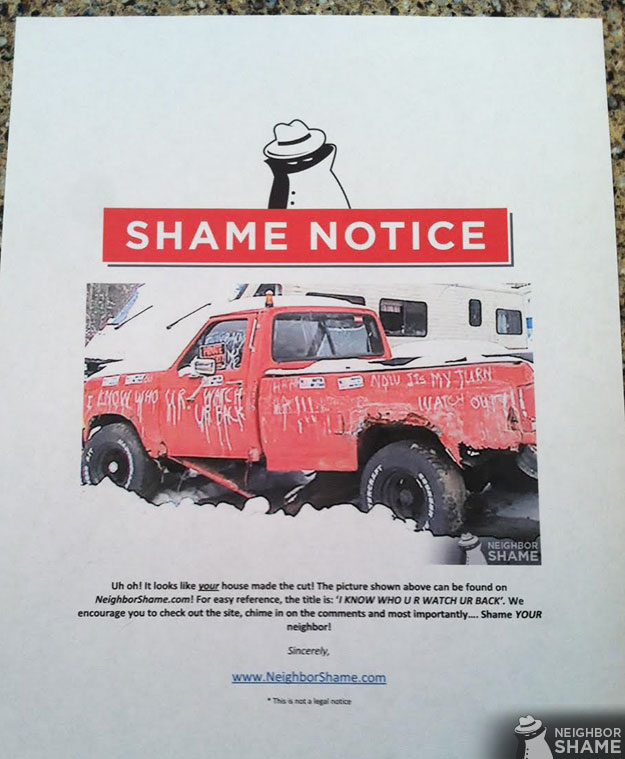 This is the Shame Notice we mailed to the 'WATCH UR BACK' guy. Judging by the comments on the post, I think it's safe to say he got our mail (he was pretty offended by the YouTube Video):
14 Comments
12.21.
If you're handicapped to the point where you can't park that bitch in between the lines, it's time to get your license revoked so you don't kill somebody. I don't give a fudge brownie this was on Christmas Eve either. Where else? Wal-Mart.
- Farmington New Hampshire Wal-Mart
7 Comments
11.30.
"Love this state. I'm pretty sure those are truck tires from a big tractor GIT R DONE." - Paul
New Hampshire
6 Comments